Focus On Small Business Phone Systems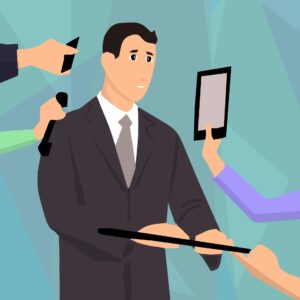 As a small business owner, you understand how important it is to have an effective communication system in place. And with the rise of remote work and virtual offices, a Voice over Internet Protocol (VoIP) phone system has become an essential tool for businesses of all sizes.
VoIP phone systems offer a range of benefits that traditional phone systems simply can't match. For small businesses, in particular, there are a few key features that are especially important. In this article, we'll explore what small businesses need most from VoIP phone systems and how they can help your business grow.
Affordability
Small businesses are often working with limited budgets, which means that affordability is a top concern. Fortunately, VoIP phone systems are generally much more affordable than traditional phone systems. Because they use the internet to transmit calls, there are no long-distance charges or other hidden fees.
In addition, hosted PBX allows a small business to access the power of top end equipment for a monthly fee instead of having to purchase and maintain it on an ongoing basis.  Due to the overall low cost of VoIP and the savings from multiple users on high end servers, top notch business phones come in quite affordably.
Scalability
Small businesses are always looking for ways to grow, and that means being able to scale their operations quickly and easily. VoIP phone systems are highly scalable, which means you can add new lines or features as your business expands. This allows you to avoid the cost and hassle of upgrading to a new system every time you need to make a change.
All scaling up or down takes is a phone call to us.  Tell us you need to add or remove an extension, and it's just that easy.
Reliability
In today's fast-paced business world, downtime can be a major problem. That's why small businesses need a phone system that's reliable and always available. VoIP phone systems are designed to be highly reliable, with built-in redundancy and failover features that ensure you're always able to make and receive calls.
Here at NoContractVoIP, we maintain six data servers located all over the US.  Even if one of those servers goes down, our clients will never notice.  Switching takes place automatically within milliseconds.
Mobility
Many small businesses have employees who work remotely or are frequently on the go. VoIP phone systems make it easy to stay connected no matter where you are. With mobile apps and other features, you can take your phone system with you wherever you go, ensuring that you never miss an important call or message.
Whether you want to use a softphone, which is an app on a cell phone or computer, or you want to take your desk phone with you, your communications follow you easily wherever you go.
Advanced Features
Finally, small businesses need a phone system that offers advanced features that can help them stay competitive. VoIP phone systems offer a range of advanced features, including voicemail-to-email, call forwarding, auto-attendants, and more. These features can help your business operate more efficiently and provide better customer service.
In conclusion, small businesses need a VoIP phone system that is affordable, scalable, reliable, mobile, and offers advanced features. By choosing the right VoIP phone system for your business, you can improve your communication capabilities and set your business up for success.
Ready For A Top Notch VoIP Business System?
Consider upgrading your business phone system for several reasons. Improved call quality, enhanced features, cost savings, increased mobility, and improved customer service represent just a few of the benefits of upgrading. If you're ready to take your business to the next level, plan on upgrading your phone system today.
Here at NoContractVoIP, we create custom business phone systems offering a full suite of hybrid and remote solutions for your telecom needs. We rely on your success and we know it.
We never lock our clients into long term contracts.  If you dislike our services or support, just tell us to cancel and we take care of it.  No early termination fees, nobody gets stuck for years on end, and we're motivated to keep our clients thriving.
All of our tech support people live and work near our headquarters in California, and tech support always answers 24/7/365. Our billing and customer support work from the same office. When you call you get a human, not a menu.
To get the latest helpful content delivered to your inbox every month, subscribe to our newsletter here.