Your Business Phones Matter
The phones you use in your business matter.  Quality phones affect clarity of your call, the professionalism of your employees, and the ability to communicate.  We've tested all the phones on the market, and Yealink phones are the only ones we've found that meet our exacting standards.  They're guaranteed to last for years, have an intuitive interface, all the functions you need, and they look good in your office.
Here you'll find all the Yealink business phones we offer.  Look through to find the perfect one for your business needs.
Your phones can be shipped with all the necessary equipment including switches, routers and all connection cables.
Everything is programmed specifically to meet your needs.
Phones have voice mail and auto attendant
We email your voicemail messages for missed calls
NoContractVoIP takes care of placing all internet orders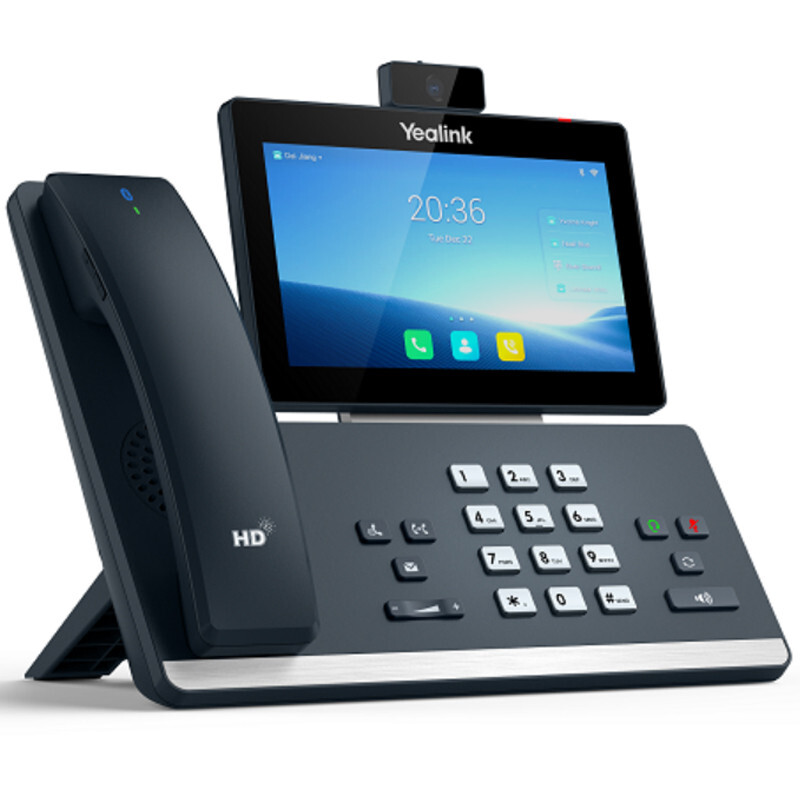 Runs Android 9.0
7 inch (1024 x 600) capacitive adjustable touch screen
Supports Yealink Bluetooth Handset BTH58
720p30 HD video (with CAM50)
Optimal HD audio, Yealink Noise Proof Technology
Yealink's SDK (Software Development Kit)
DoorPhone Features (Preview, One-button Open, Monitoring)
Built-in Bluetooth 4.2 and Dual Band 2.4G/5G Wi-Fi
2 x USB 2.0 ports for USB headset, media and storage applications
Opus Codec support
Up to 16 SIP accounts
Up to 10-party audio conferencing
Dual-port Gigabit Ethernet, supports PoE
Wall mountable
Supports up to 3 Expansion Module EXP50
Supports Yealink/Unify Square Device Management Platform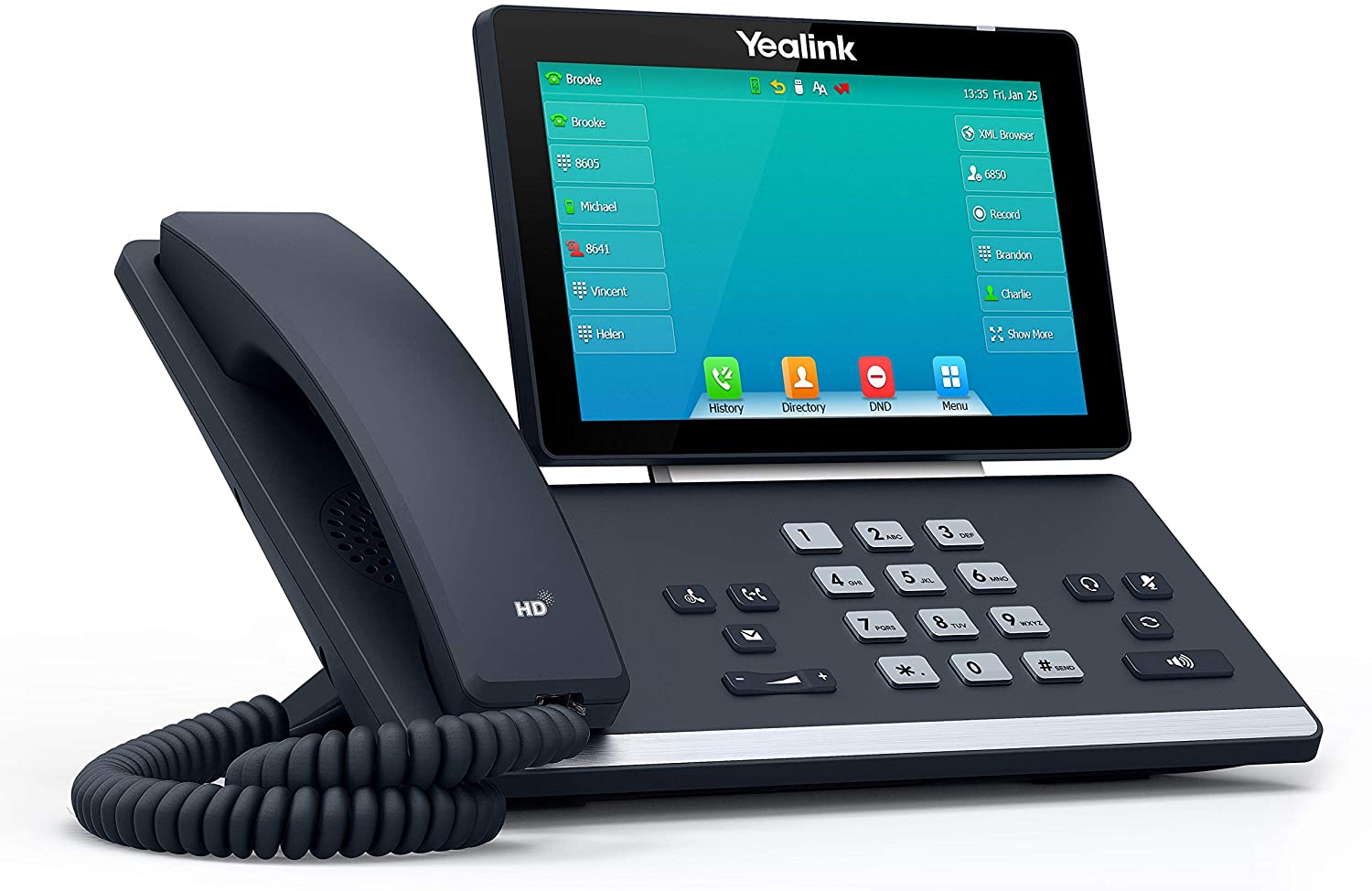 T57W Prime Business Phone
USB port integrated for call recording and wireless headset
Premium-level phone for executives and busy managers with heavy call loads.
7" 800 x 480 pixel color touch display, fully adjustable
29 touch keys, 16 SIP accounts
USB port integrated for call recording and wireless headset.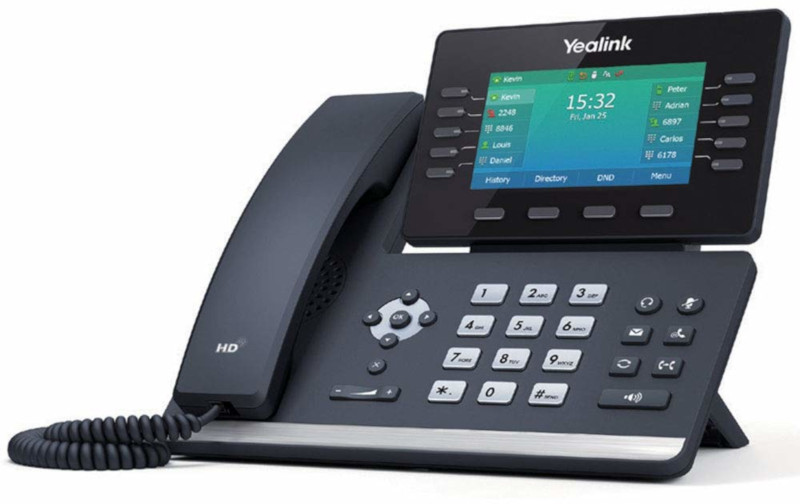 T54W Mid-Level Prime Business Phone
Optima HD voice
4.3" 480 x 272 color LCD w/ backlight
Dual-port Gigabit Ethernet, PoE support
16 Lines
27 Programmable Buttons
Built-in Wi-Fi and Bluetooth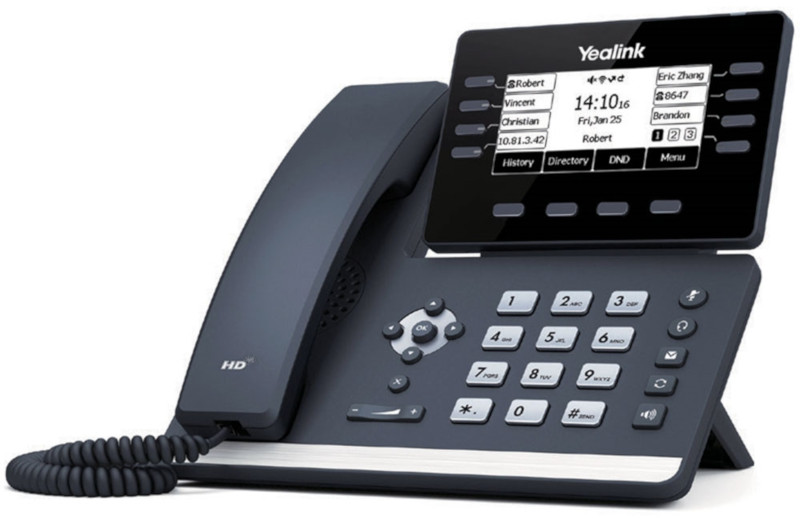 T53W Entry-Level Business Phone
Optima HD voice
3.7" 360 x 160 graphical LCD w/ Backlight
Dual-port Gigabit Ethernet, PoE support
12 Lines
21 Programmable Buttons
Built-in Wi-Fi and Bluetooth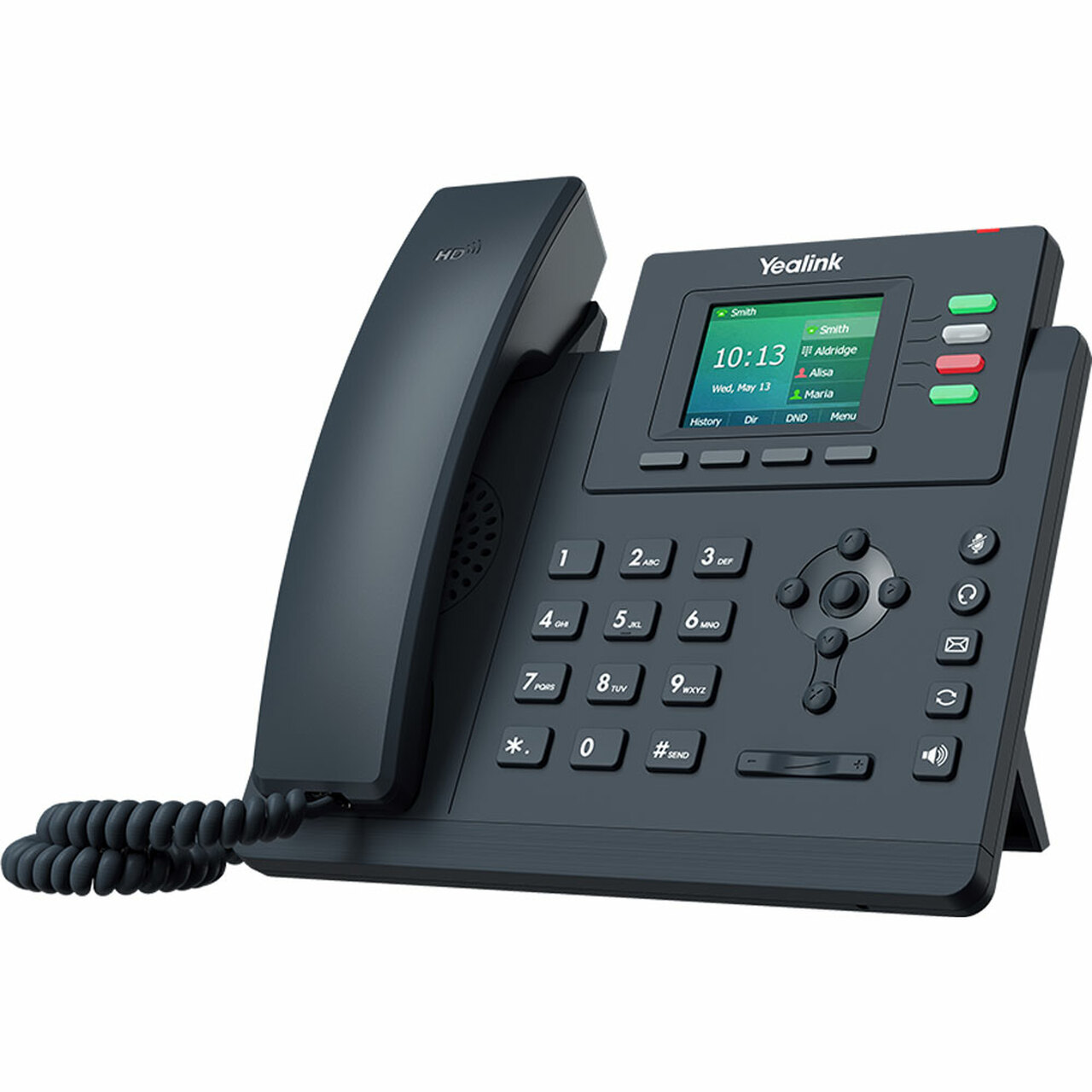 T33G Business Phone
Yealink HD Voice
2.4" 320 x 240-pixel color display with backlight
Dual-port Gigabit Ethernet•
PoE support
Opus codec support
Up to 4 SIP accounts
Local 5-way conferencing
Support EHS Wireless Headset
Unified Firmware
Support YDMP/YMCS
Stand with 2 adjustable angles
Wall mountable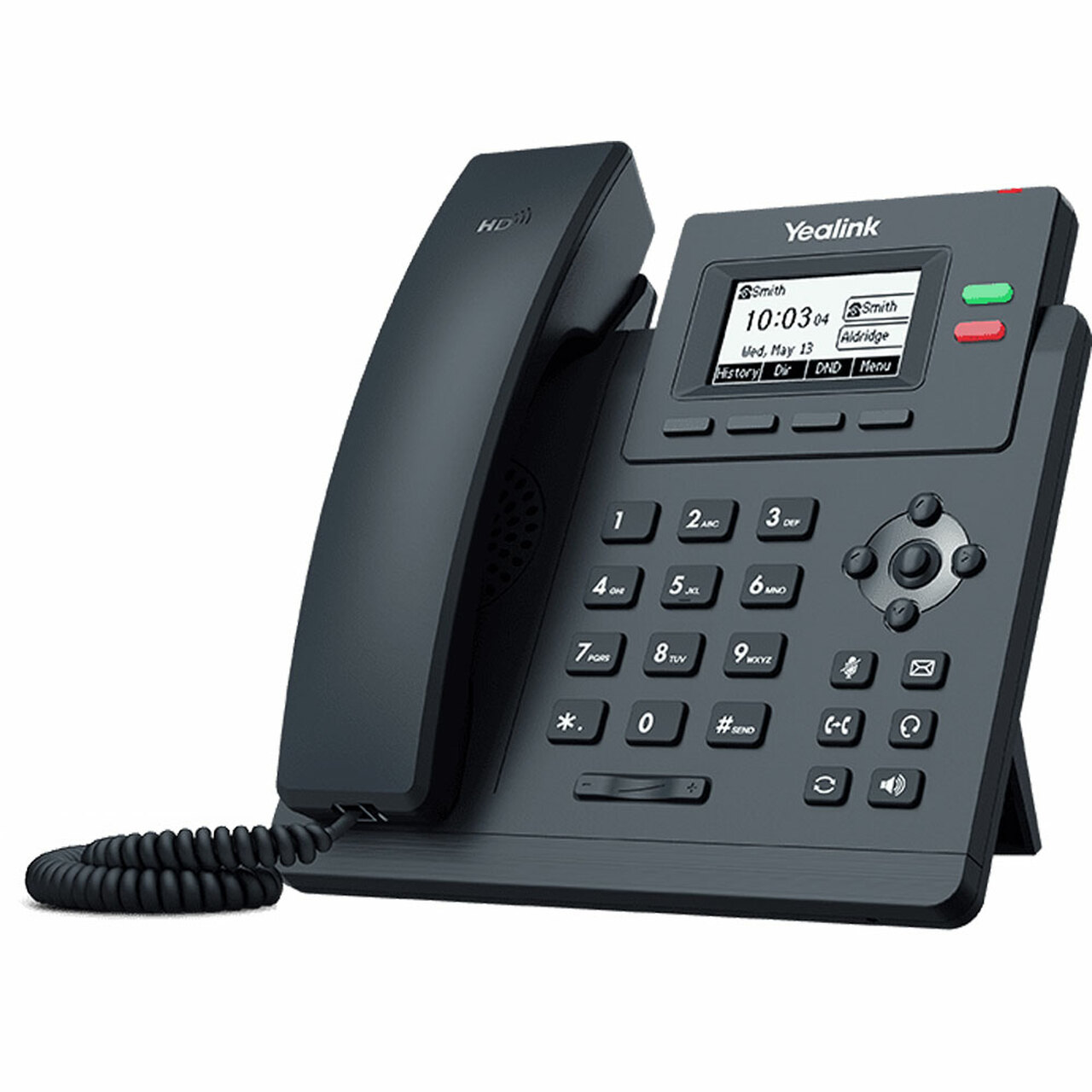 T31G Business Phone
 Yealink HD Voice
2.3" 132x64-pixel graphical LCD with backlight
Dual-port Gigabit Ethernet
PoE support
Opus codec support
Up to 2 SIP accounts
Local 5-way conferencing
Support EHS Wireless Headset
Unified Firmware
Support YDMP/YMCS
Stand with 2 adjustable angles
Wall mountable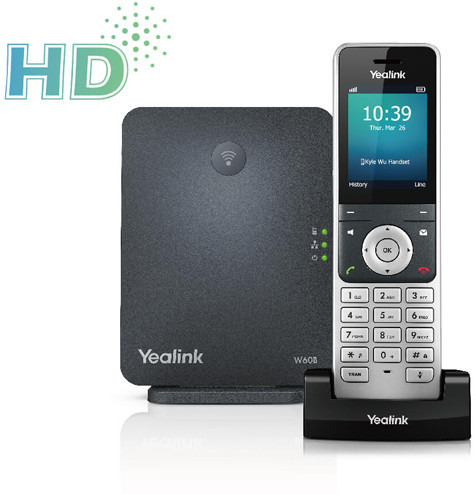 W60P Prime Wireless DECT IP Phone
Optima HD voice
2.4" 240 x 320 color LCD w/ backlight
Up to 8 DECT cordless handsets
Up to 30-hour talk time
Up to 400-hour standby time
Quick charging: 10-min charge time for 2-hour talk time
Noise Reduction System
Indoor Range: 20m-50m
Outdoor Range: 300m
W59R Prime Wireless DECT IP Phone
 Seamless handover and roaming
Rugged DECT handset with IP67 protection
rating
Scratch resistant, disinfectant resistant
1.8'' 128x160 TFT color screen with intuitive
user interface
HD voice and FNR (Flexible Noise Reduction)
Built-in Bluetooth
Vibration alarm
Alarm functions for occupational safety:
push-button alarm, no-movement alarm, mandown alarm and running alarm
Up to 28 hours of talk time (18 hours with
Bluetooth headset)
 Up to 360 hours of standby time (200 hours
with Bluetooth headset)
Keypad backlight and keypad lock
Fully compatible with Yealink W80 Multi-Cell
System for seamless roaming and handover
3-Page, 20-Button, Color-Screen Expansion Module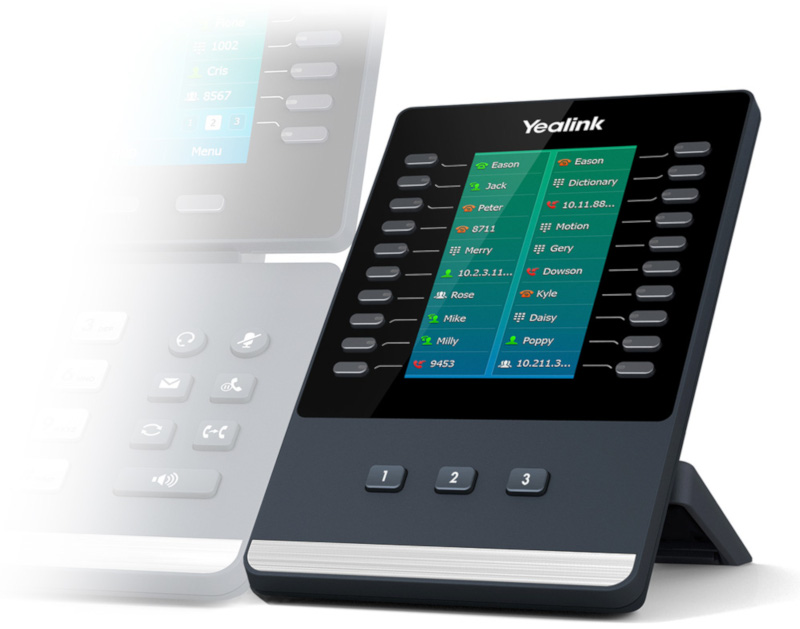 4.3" 272x480 color LCD w/ backlight
Supported on phone models T53/T53W/T54W/T57W/T58A
Color icons for rich visual experience
20 physical keys on each page with dual-color LEDs
Three independent control keys with illuminated LED for fast switching pages
Supports up to 3 modules daisy-chain