Here at No Contract VOIP our customers are our top priority.
We appreciate the positive feedback our customers are constantly sending us.
Please check out all of the kind words we have recently received.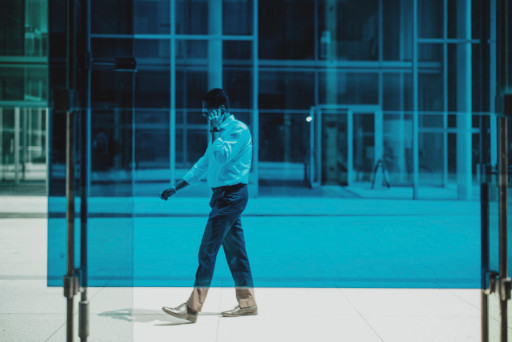 I wanted to compliment you on your professionalism, help, and assistance in setting up our phone system. We are grateful for all you have done.  I also wanted to let you know your technician Jose has been wonderful.  S.P.
06/14/2023
Just wanted to let you know that I was so pleased with Jose and his professionalism. He's a keeper. Great guy. Very respectful. Very efficient. I'm sure you already know this but I figured it would help if I emailed you as well. L.M.
06/14/2023
I wanted to tell you that you all are making this transition very smooth and you all are stepping up to the plate and assisting us.  I would like to say that Loni & Jose and the other gentleman that came to our office don't recall his name are amazing and doing a wonderful job and I am very comfortable with your team so far. Looking forward to a growing journey together. Also lets GO DODGERS!!! A.M.
05/10/2023
I feel a little silly to say so, but this phone system is almost life changing. Here are statistics based on incoming calls over the course of 7 days, counting business hours only. There is a reduction of 86% of inbound rings. Out of 507 inbound calls, 71 calls were legitimate.   436 calls were intercepted by the screen. We received an average of 62 scam calls per day.  This an average 6.2 scam calls per hour, or a call every nine and a half minutes. We were losing so much productivity.  I am already surprised at how much I am using the headset, and how we can have the most relevant employee answer the phone based on who is calling. Thank you for your help! R.R.
04/18/2023
Wow if you can get this working over the phone this fast, that is so cool. And tell Jose he did an amazing job, I told him that "I am the oldest ****er here and if he can get my phone to work to dial out I will be so happy" A.N.
03/22/2023
You guys are seriously the best team to work with. I appreciate you as always!!! A.H
02/28/2023
Just wanted to thank you very much for all of your help with the transition. I also think you should be commended on the quality of customer service we've received. Lily, Jose, Bob and of course Dallan have been exceptional. I appreciate it all very much. E.S
02/24/2023
I really felt safe with my service with you and had a direct contact, which in business is extremely important! J.B
02/23/2023
thank you Lily, and Dallan for always being so great. We really appreciate it! T.T
12/14/2022
Jose did a great job getting things handled today with very minimal interruptions. Kudos! M.B
12/01/2022
Thanks so much Lily!!  You're so awesome, I really appreciate you going above & beyond 😊!!   M.V
10/28/2022
Jose was here, did a great job. R.
09/30/2022
You are amazing. Thank you Lily. L.G
09/22/2022
Jose was very very helpful and a great attitude A.B
09/19/2022
No Contract VOIP is the best phone company. Our business has used them for over 10 years and have never had any issues. The quickest, professional, and helpful service from any company I've had to deal with. If you were thinking of using them, you won't be disappointed. Thanks to everyone there - Dallan, Ariana, Bob, Jose, and the rest of their team! We look forward to another 10+ years of great service! A.H
07/15/2022
As always, you guys are great! Jose was super helpful and we really appreciate him and all you guys! A.H
07/14/2022
Jose is incredible!! Seriously Awesome. N.R
06/30/2022
Thanks guys! You're awesome, appreciate all your help! M.K
06/14/2022
Ya'll are the best! And FAST 😊 M.V
05/24/2022
Lily, Next to me, you're the best lol J.M
05/23/2022
I really want to thank you for the excellent assistance you and your company provided to us on short notice during our change from AT&T to Spectrum.   Very impressive. J.K
05/12/2022
The transition went so smoothly this morning and I'm so thankful for any and all effort that you and your team put into making that happen.  😊 A.B
04/26/2022
Zach!! You're the awesomest 👏 E.
04/15/2022
Jose, who delivered the phone was a great guy. Really liked him. Super cool and was thorough in training my employee. L.M
03/29/2022
Thank you Ariana and Dallan! You guys are always on top of everything and I can't say enough how great you guys are. Compared to our other contractors/vendors, it's no competition. They're left in the dust. By light years. T.L
03/23/2022
Thank you! I appreciate you guys so much!! K.D
03/22/2022
I was talking to Chris last week and I was complimenting your tech Zach on how helpful he has been helping me out on various voice issues. He's very courteous, professional and knows his stuff - definitely an asset! E.K
03/16/2022
Thanks for all your help Miss Lily! G.O
03/07/2022
Thank you! I can't emphasize enough how grateful I am for you all. I mean that. Very thankful for what you do and how seamlessly you do it. S.M
02/14/2022
Seriously. Your services are invaluable to me and all others..... thank you so much E.K
02/10/2022
Thank you, Ariana!  I really appreciate your feedback, and I will always go with whatever you recommend because you've always steered us in the right direction. S.V
02/04/2022
Lily is a good egg.  Chris needs to pay her more.  Not sure what she's paid but she has been doing hard time. D.O
01/26/2022
Bob and Jose did such a great job today consolidating the wiring TY! J.L
01/18/2022
The techs you sent out here were great and very professional. Everything works great. J.M
12/28/2021
My company ADEPT Management Systems, Inc., has been a customer of NoContractViop for 14 years. They are an excellent organization who provide the highest quality services and tech support. When I moved my office, the migration of my many phone lines was efficient and easy. When I had a problem with a remote working employee not returning her phone the me, NoContractViop stepped in and assisted me in getting it back. Within 2 days of their contacting her, she returned the phone. This is company who supports your business in every way. I recommend them to any business large or small. D.H
11/12/2021
I am extremely happy with NoContractVoIP. I have been using them in my agency for almost 4 years and there is not a better team or service around. I have seen other agents complain about their phone services and even switch several times. Not me. I have no issues, and even if there is a system or power outage on my end, Ariana and her team call me no matter what time it is to them. If you do not have NoContract in your office, you need to. You will love their knowledge, energy, work ethic, and over all professionalism. Make the move now!! R. M
11/12/2021
Lily; YOU are wonderful! I hope you are well, thank you! M.B
11/02/2021
Thank you Lily! Y'all are the best!! M.L
10/27/2021
It is really refreshing to have the valuable & professional support from all of you. J.L
09/29/2021
I highly recommend Ariana and her team for all your telecommunication needs. I've had no issues at all with their services, billing, or customer service for the past 2 years. Shout out to Ariana for being there when I need her last minute! 5 stars because YOU make me look good! M.A
09/14/2021
Hands down the best phone service company we have ever used! Unprecedented service, best staff and responsiveness, friendly and so much more! We love them! S.K
09/13/2021
This company is the best phone company I've ever dealt with on commercial phone service. Hands down the best! M.T
09/08/2021
You rock Lily!! J.D
09/02/2021
Thank you Lily. You are the best. Have a great rest of your week. M.M
08/24/2021
Ariana goes above and beyond, no matter the day or time. She's worth every penny. K.D
08/24/2021
100% NoContractVoIP and Ariana are the best!!! L.G
08/24/2021
I speak from experience! Ariana and her team are the absolute best hands down. Their customer service will blow you away. I lose hope sometimes when dealing with customer service from other companies. When something happens and you guys have to step in to help, you restore my views that genuinely caring still exists. Not to mention I wouldn't have made it without you guys when I had to move my office in the middle of a family crisis. I can't thank your team enough as that is no easy task in our tiny town. D.E
08/24/2021
If you aren't doing business with Ariana for your VOIP phone service you are missing out HUGE! Had a major phone and computer outage like many did in the company and today made me realize (again for the 10th+ time) how much I appreciate her service. We were back in business in no time. R.W
08/23/2021
You are wonderful! Thank you so much for your help and assistance Lily! I truly appreciate it! C.D
08/17/2021
Thank you for the quick response and continuing to be the best!! B.G
08/12/2021
Ariana and her team at NoContractVoip are outstanding!! They are responsive, knowledgable and the Customer's First & Best Choice!! I would highly recommend to anyone looking to make a change and save money. B.G
08/10/2021
You're awesome Missy Lily! G.O
07/06/2021
MISS LILY...  YOU ROCK!!!!!!!  THANK YOU SO VERY MUCH FOR HANDLING THINGS FOR ME...   CANT TELL YOU THANK U ENOUGH!!! D.T
06/29/2021
You all are the best – Happy Holiday! S.S
06/28/2021
You are the best. Thank you Lily. M.M
06/28/2021
Love everyone at this company...your customer service is so awesome, that's why i'm not bothering to go anywhere, ever 🙂 M.V
06/04/2021
We continue to enjoy the services and are very pleased that we made this change for our group practice M.O
06/02/2021
very efficient and helpful all the time E.C
06/02/2021
You guys are the best, love our new phones!  P.L
05/21/2021
A great company to work with. S.S
05/19/2021
Your onsite tech Zach is wonderful, calm, patient, kind, knowledgeable, and good looking. M.A
05/18/2021
Thank you Dallan for coming out and fixing out internet outage this past week! We had 2 working days left in tax season and about 2 weeks worth of work to finish when our internet and phones when down due to our internet service provider. We finished our tax season successfully thanks to you! J.C
05/18/2021
Very pleased with the professional service I received!!! B.M
05/11/2021
Everything about this company and the professionals we work with is nothing but stellar! No Contract Voip always goes above and beyond in every situation we've encountered. I've literally referred my entire family to them. Recently our enterprise was completely down due to the storm in Texas. No Contract VoIP completely saved us! They set up voicemail's, call forwarding and even customized greetings before I could even call to request it. This was a great example of how to excel in crisis management and I'm so lucky to have their support during that time. It saved us and our customers from a ton of frustration and headaches. Give them a call today and ask for Ariana! You won't regret it!! S.L
04/27/2021
No contract VOIP consistently delivers the best quality of service and always exceeds my expectations. They are a true professional and offer amazing competitive prices. I have been utilizing their services for almost 10 years and I wouldn't change ever. I have recommend them to many of my colleagues and I will continue. Thank you for being my communication specialists. M.M
04/16/2021
Awesome team and service. Always quick to respond to any needs. Would recommend to anyone looking for phone service! M.R
04/12/2021
Fantastic Lily! You guys always go above and beyond! Thank you so much!!! S.L
03/23/2021
I've worked with the NoContractVoip team for around 10 years now. I've brought them with me to 3 different companies, and their service and pricing is second to NONE!! They operate like a small family run business, with skill and offering of any of the large corporate platforms - minus the call center bozos you customarily have to deal with. Every person that I've worked with throughout the years is still there, and they continue to grow their team with competent and professional staff. T.F
03/19/2021
They are on TOP OF IT!!! No matter what question we have, they always go above and beyond to help us with quick responses and they work as a team to make sure we get taken care of !!! Nothing short of EXCELLENT!! J.D
03/18/2021
Always know I can count on a quick response when I call! P.G
03/05/2021
Your techs are awesome. D. P
03/04/2021
Can always count on them to provide exceptional quality and service. M.V
02/25/2021
You guys are AMAZING!! Thank you, very satisfied customer 🙂 M.G
02/24/2021
VOiP is amazing! Ariana and the staff are always so "ON IT", and is always ahead of the curve, and always offers to take action on my behalf with telecommunication service providers to make my life of running my business much easier. They always have solutions to what would be otherwise my painstaking challenges! P.P
02/18/2021
I am beyond grateful for NoContractVoIP! I was referred to them by a friend and I would refer them to everyone! Hands down the best business phone service ever! When there is an outage alert they call me before I even notice the issue! They provide workaround options, they send out help same day and usually an hour or two and I have a NoContractVoIP tech in my office! Handling the issue and guiding me with any issues I can personally resolve. The lines are always functional and they can add or remove lines very quickly! I have cell phone numbers, emails and different ways to contact my tech support if any issues arise. The service is as close to perfect as one can ever get. My team in Upland, Ca. is the best!!! Thank you Ariana B. For being so down to earth, realistic, professional and so proactive to attend our needs. L.G
02/18/2021
You guys are THE best. Thank you for your fine service and support! M.B
02/12/2021
Your team is great and extremely helpful. They are patient while we figure out our needs. Appreciate it! T.B
02/12/2021
The team is great and extremely helpful. They have been patient while we figure out our needs. Appreciate it! Highly recommend. A.S
02/11/2021
Dallan and Ariana are THE BEST. B.H
02/08/2021
Super helpful and very knowledgeable. Ariana helped me out when I opened my office and helped me through out the year. They also have direct connections at the phone companies, which help when you are trying to get things done quickly. M.C
02/05/2021
No Contract VOIP makes everything such a smooth transition. I am WELL pleased!!! H.B
02/04/2021
YOU GUYS ARE AWESOME AND ALWAYS THERE WHEN NEEDED. L.
02/04/2021
You're awesome! S.G
01/29/2021
I left Verizon Enterprise after YEARS of horrible service, multiple outages, and terrible customer service. I changed both of my offices to No Contract VoIP and could not be happier. I worked with Ariana Bustillos who was remarkable. I highly recommend this company for businesses that are looking for perfect service and competitive rates. M.F
01/20/2021
I have used these guys for 9 years and they are absolutely the best. I really appreciate them- they go above and beyond. BEST CUSTOMER SERVICE EVER! P.F
01/20/2021
They are amazing always there to help, answer questions, trouble shoot, and provide excellent customer service. I highly recommend them you will be glad you gave them a shot at earning your business! S.B
01/18/2021
NoContractVOIP is a wonderful company. Ariana made the set-up easy. The techs have been awesome. I wish I would have done this years ago. Very easy to work with. You can not go wrong. B.V
01/16/2021
Wow. You guys are the best! Thank you Ariana and Dallan!!!! B.L
01/15/2021
NoContractVoip always gives friendly and efficient service. Since switching over to them over 12 years ago, our compnay has saved tons of money! They always have the answers to our questions and go beyond our expectations. Ariana and Dallan are super as well as the rest of the staff. If you're thinking of using them, just do it... you won't be sorry. K.Y
01/15/2021
No Contract Voip is very good in setting up telephone systems and internet services where wireless is mandatory. Plus, they contact us when there is a problem with our "connections." Ariana, Bob, Lily, Dallan, and the whole team are very skilled and professional. We have used their services since 2012 and have never been disappointed. J.H
01/13/2021
No Contract Voip is a life saver! Any time I have any issues with our phones or internet they take care of everything. It's also nice that you don't have to sit on hold forever or go through 10 minutes of recordings. You get to speak to a live person every time. L.K
01/12/2021
Ariana and the NoContractVoIP team are amazing! I started using the phone service about a year ago and have been completely satisfied with their price and quality of service. Ariana is a complete Rockstar! She made the transition seamless and is always available when needed. I would definitely recommend using NoContractVoIP. J.S
01/12/2021
I love the tech support provided and the team is very helpful. Dallan goes out of his way to help when we need him. T.S
01/12/2021
Well there is no. Bad side to this company. They all go far and beyond. What's in the work order ... Thank you ... C.U
01/12/2021
No Contract Voip dramatically changed my life! The team is wonderful and so helpful and attentive. Anytime we have any type of issue the NoContractVoip is on it immediately and works really hard to clear up the problem. I manage two busy pediatric offices and they have made so easy for both. Highly recommend this company! P.H
01/11/2021
I have worked with NCV for over 10 years now. They are absolutely vital to my business. They completely take over the phone needs for the company from start to finish. This is the only way to way to handle your business phone system. Great staff and great family run business! E.J
01/11/2021
My company has been with NoContractVOIP for the past 10+ years. Its been a joy working with Ariana and Dallan. They are prompted and professional. They answer any questions I have for them. J.Y
01/11/2021
I switched to NoContractVoip because my phone/internet company was not able to meet my business needs. In fact, they caused a lot of problems and would blame the tech that came before them. Ariana and Dallan and the rest of the team are just amazing. If I ever have an issue, they are on it within minutes- with a friendly attitude. They are the best for small businesses like mine, where we heavily rely on our phones... now more than ever. Prompt, friendly and competent. Check them out, I promise you'll love them as much as we do! S.M
01/05/2021
Thanks again for your hard work and Bob too, they did a nice clean job. R.V
01/04/2021
I can't tell you how awesome you and Bob have been to work with! A.B
12/30/2020
Thanks for always being so wonderful! We appreciate you all! K.D
12/15/2020
Thanks, Lily!  You guys are the best. S.V
12/14/2020
Thanks so much Ariana You're the best! M.D
12/10/2020
You're the bomb Ariana J T.P
12/07/2020
Thank youuuu Lily!!!!! You are the best!!! ❤ C.C
12/04/2020
I can't tell you how awesome you and Bob have been to work with! A.B
12/03/2020
beyond my expectations. Thank you S.W
11/30/2020
Thank you so much Lily! Appreciate you guys very much!! S.L
11/16/2020
Thank you Lily You are the best M.M
11/16/2020
Thank you for all that you do M.V
11/16/2020
NoContract VOIP is very quick to respond, takes care of their customers, and reliable. T.L
11/13/2020
THANK YOU!   You guys are the Bombdiggity 🙂 T.M
11/12/2020
Pass along to the team my gratitude for being so professional in helping my customer with their conversion. You guys are awesome! P.C
11/04/2020
You're the best thank you Lily! D.C
11/04/2020
You rock Lily!  Thank you! R.W
10/27/2020
You guys have awesome customer service. M.L
10/20/2020
Give Ariana a Raise...& Lily too 🙂 C.C
10/15/2020
You guys are awesome P.S
10/15/2020
Thank you so much Lily, You are awesome. S.K
10/06/2020
You guys are amazing! J.H
09/30/2020
You are great - thanks so much for all your help! N.
09/18/2020
Everything went very well. Thank you so much for everything. It is so nice to finally have no phone ringing 24/7. Your guys were amazing.  They explained everything to us step by step and were very kind and helpful. The service we received from all of you was great. V. L
09/17/2020
Thank you so much Lily, you are the best! J.C
09/02/2020
I just need to tell you how great Adrian is, how nice of job he did for us! Thank you very much for always having the best services! M.E
09/01/2020
Ya'll are awesome, thank you and keep up the great work. R.R
08/31/2020
Dallan always delivers on my issues, love and recommend your company all the time. J.C
08/28/2020
Thank you all very much. Except for Dallan. Lily was great today...sort of how Ariana is great every day.  Kidding...you all run a great office! S.W
08/24/2020
It is not possible to provide better service the whole team is professional, kind and consistently effective. M.
08/17/2020
VoIP has been amazing. Thus far, you all have been the only ones that has been able to help me. E.K
08/11/2020
Ariana Bustillos over at NoContractVOIP is the true MVP for working the fastest and the hardest to deal with our time crunch and our insulation circumstances over this past week. I sent a text to the phone company with an urgent matter and received a response and fix within a couple of minutes. My heroes. Literally never have let me down in almost three years. M.T
08/03/2020
Ive decided not to go with free phone service you guys are so good, my company offered to take over my phones and it would save me 224.00 a month. Quite frankly the service is to good to switch S.L
08/03/2020
You guys are the best! J.C
07/30/2020
Ariana and Dallan are great!! N.V
07/24/2020
I really liked the tech y'all sent out. He was a really fun person to chat with. M.T
07/22/2020
Thank you for all of your recent help with my internet and phone lines. Lily has been very helpful. J.H
07/16/2020
Thank you for making my office transition so smooth! I really appreciate your help. B.L
07/02/2020
I Just wanted to let you know, the 800 #'s are working perfectly. Such a relief! Thanks so much for your help! E.J
06/30/2020
Lily you're the best and thanks! Fab customer service, you're a rock star! if you lived in Florida we would be looking to steal you away! I appreciate you more than I can say. J.
06/30/2020
I can't recommend them enough. The entire team is responsive, professional and makes life as a small business owner a tad bit easier. They were able to handle anything and everything I threw at them with ease. If you're on the fence, reach out to them and give them a shot! J.O
06/22/2020
No Contract VOIP is one of the best companies I've worked with in the telecom space. Their customer service and technical support is second to none. More companies should learn from these folks about how it's done M.M
06/19/2020
Thanks! Dallan, You're a great support tech, have not ever had a VOIP migration go so smoothly!
06/17/2020
I want to sincerely thank you, Dallan and your team for impeccable service over the past year. I am incredibly lucky to have found you and your company to help me get my office up and running. M.K
05/15/2020
Your service has been the best service I have ever had in my 20+ years in this industry. Thank you again for not only being the best phone service provider I have ever worked with, but actually the best customer service I have experienced in any industry! R.W
05/14/2020
I'd like to thank Ariana, Ereina, Dallan and the wonderful team at NoContractVoip. My phones were down and Ariana and her team went above and beyond to provide a "remarkable customer experience." If you don't currently use NoContractVoip, you need to contact Ariana!! Thanks again!! B.G
04/30/2020
Ariana and her team at NoContractVoIP are the best! Been with them for 5 years and they truly exceed expectations. M.M
04/30/2020
I seriously deal with a lot of companies (a lot) owning a business and your customer service is above and beyond and you can quote me on that. Thanks again, hope you are all doing well. M.D
04/27/2020
Any business owner do yourself a favor and sign up with Voip right now! They are by far the most helpful and professional resource available. They are extremely easy to work with and genuinely care about their clients. You guys rock! Thank you for all you do! M.L
04/07/2020
Ariana was extremely efficient and professional. She helped us with every step and always knew exactly what needed to be done to meet our needs. We appreciate her availability and professionalism. G.P
04/06/2020
Ariana and the whole team were extremely easy to deal with during the whole process and I could not be happier to finally have a stress-free phone service and provider! B.S
04/02/2020
Eric is brilliant and obviously excellent at what he does.  If tech stuff interests you; he REALLY knows his stuff. For the 3 years our business has worked with Eric, he has never had a problem that stumps him. He is usually able to address issues within minutes of my talking to him, but if it is a more difficult problem, he seems to be able to think creatively and effectively to figure out the solution. For example, when he originally set us up, we had analog phones, but he was somehow able to hardwire our phones for compatibility with VOIP service. I found this incredible.     Years later, we have finally switched our phones to his VOIP phones and they are fantastic.  They do everything but scratch your back.  Our office now has all the capabilities of the VOIP service he provides, and we could not be happier.  The service is affordable and rarely has any issues, and Eric has exceeded expectations. Our business will stick with him and his service for the long haul.     K J Office Manager
03/27/2020
You guys have always been great. Thank you. Keep it up T.F
03/17/2020
Ariana and Adrian are awesome! J.T
03/16/2020
Y'all the best R.R
03/16/2020
I have received nothing but great customer service and no interruption on my lines! If my phone lines are down they notify me via call & email with status of what they are doing to resolve the issue! Beyond happy with No Contract VoIP. Thank you Ariana! L.G
03/03/2020
You guys are great, I had my cell at home so I didn't see this but I love how you guys are always on top of things. SO glad you're my phone provider! S.M
02/12/2020
Ariana has been exceptional and very helpful during the process! Keep up the great work! M.A
02/07/2020
Thank you for the quick service getting our telephone system back up and functioning.  Your techs were very efficient. D.W
02/04/2020
You guys are so quick to respond.  Hope you're rocking! J.O
01/22/2020
Ariana is the best there is! She went above and beyond for me. I wouldn't go anywhere else K.D
01/19/2020
Yes. Ariana went above and beyond. Looking for some referrals to send her way. M.C
01/08/2020
I was without phones in my office for almost 6 weeks, due to At&T's incompetence. Within a few days after calling no contract voip they got me up running seamlessly. Now my phones are working, and sales are up. I can't thank them enough for working so diligently to help get my business back on track. J.M
01/03/2020
I've only been using No Contract VOIP for a few months now and the service is outstanding! I had been under contract with a large nationwide traditional telecommunications company and the difference in service is night and day. I used to pay twice as much for terrible service and was stuck in a lengthy contract. I would have to wait on hold for hours every month just to correct their billing errors. I would never speak to the same person twice and each person I spoke to couldn't follow thru with what the person before them promised. It was infuriating and I couldn't wait for my contract to expire so I could go elsewhere. I'm so thankful that a colleague of mine recommended that I speak with Ariana Bustillos. Their service is reliable, Ariana and her team are easy to reach and they proactively reach out to me via phone or text with things that need my attention. It's been a pleasure working with them and I would fully recommend them to anyone looking for great service! L.B
01/02/2020
The absolute best customer service our business has experienced. So thankful for Ariana and the whole team at No Contract VoIP!! A.S
12/30/2019
Ariana is THE BEST out there! She went above and beyond helping me get my office set up. Sent me opening day goodies, and has grown to be a friend! I can't say enough good things about No Contract VoIP K.D
12/30/2019
Thank you all for your professionalism. It is a pleasure doing business with a company with very competent people. I will certainly spread the word about my experience. M.F
12/26/2019
If every business I dealt with was like NoContract Voip, my life would be a lot better! Very professional and efficient. M.F
12/20/2019
I just want to follow up and let y'all know how pleased I am with my switchover to you.  The process was seamless and everything is operating perfectly – not one single glitch. M.W
12/18/2019
Arianna and your entire company have been amazing!! R.W
11/14/2019
Thank you for the outstanding, seamless job you did in coordinating our phone service the new location. All is working perfectly! G.B
11/05/2019
Ariana and her team is so incredibly helpful! They took care of the transition and set up when I opened 10/2017, and just seamlessly helped me move my office to a different location. We just love them, and cannot recommend enough! A.T
10/25/2019
Thank you and your entire team. You guys have been great from the start. T.F
10/25/2019
I just spent 75 minutes on the phone with century link trying to get a technician to Rogers to get the modem. Won't send anyone. 45 minutes of trying to find his account, then 30 minutes of trying to get a tech out. It was miserable. Made it very clear the several times they asked I would never ever ever ever in a million years if they were the last company on the planet, never ever use them and that experience was exactly why. NoContractVOIP for lyfe! W.B
10/24/2019
Great service and a very smooth transition! M.W
10/17/2019
Ariana & Bob: Thanks to all of you folks for helping make this process go so smoothly!  Everything is up and running like a sewing machine. I can't tell you how much I appreciate your great service! M.W
10/15/2019
you have always been top-notch for which I am grateful! A.B
10/04/2019
Looking forward to working with you again. I enjoy work with knowledgeable support people. Makes life easier. D.S
10/02/2019
Thanks again for everything and you are on my short list of vendors to refer to! A.S
10/01/2019
I just wanted to let you know how pleased we are with our phone service and the service we have received from you guys.  There were a few bumps in the road getting accustomed to the fax on our email, but the technical folks worked with us to get it straightened out.  Thank you so much for giving us an alternative to working directly with AT&T.  I'm referring all my agent friends to you.  Have a great week! T.M
09/30/2019
You have been wonderful. Always there for us even if I didn't know we need you!!! Keep it up!!!
09/30/2019
Do you know how many times we get solicited by other phone companies around here? It's astonishing! They always proclaim our cost is too good to be true. It's going to shoot up. Bla bla bla. So here's how I handle it now. I invite them in and as they speak, I stare at their ear to make it awkward. You've got to never look them in the eyes. Anyways, we have yet to have an outage with your company. Crazy as the two months I was here prior to the switch it was a daily occurrence and I wanted to rip my hair out. I don't always give good feedback, but when I do, I must be wowed. M.T
09/30/2019
If you are thinking about making a switch in phone providers in the future, give Ariana a call.  She's awesome and will get you hooked up!  They work with a bunch of agents, so they know the steps and full process to get switched with corporate like the back of their hand. D.W
09/25/2019
Y'all are awesome to work with. S.M
09/23/2019
Love the service, absolutely zero issues and that's so refreshing! R.H
09/20/2019
I appreciate your care and support. J.E
09/19/2019
Yall are amazing and everyone needs a raise, go tell your boss that. D.M
09/19/2019
We are loving your service! R.H
09/18/2019
Thank you for all your work and patience.  Our phones and network are functioning perfectly! J.E
09/16/2019
I know what I have with you and I know I can count on it! N.S
09/13/2019
You have been very good to me, I truly appreciate you N.S
09/13/2019
Thank you!  So Fast and Efficient! J.P
09/12/2019
Ariana was great! B.S
09/09/2019
You guys have been timely, professional and simply outstanding and wanted to share the amazing service with this next class of Agent Interns.  Not having to handle any of my billing/customer service with internet/phone companies has been a HUGE time saver! J.O
09/06/2019
Thank you guys for being amazing S.B
09/06/2019
Nice to have the human contact without a million extensions! Guess that is why I became a SF agent, lol, and I picked a phone company just like my own! A.G
09/04/2019
You guys are the best! Thanks for all of your help! B.P
09/04/2019
Ariana and Lily are very helpful and made the whole process easy as could be. Very grateful for their exceptional service. T.B
09/04/2019
Thanks so much Ariana! I still cannot believe you only have 9 Team Members! You must have excellent people and excellent systems! We are impressed and tell everyone to switch to VOIP! C.S
09/04/2019
The service you provide is top notch and we all appreciate it! J.R
08/30/2019
Thank you Ariana for the huge help with my SF office move! Total lifesaver! S.B
08/30/2019
You're awesome! Thank you! M.B
08/22/2019
Thank YOU!! You guys are amazing ❤ J.C
08/20/2019
Email Ariana, if you want to be shock and awed K.Z
08/19/2019
You're the best thank you! E.S
08/19/2019
Service was EXCELLENT!  Transition going smoothly R.P
08/08/2019
I really appreciate everyone's help.  You make this process so much easier.  Thank you for that and have a great weekend! J.O
08/02/2019
You guys definitely go above and beyond in terms of service! M.J
07/18/2019
Thank you. You guys are awesome M.N
07/18/2019
Ariana was awesome from start to finish with the change over process! The install tech was friendly and very helpful too. J.R
07/17/2019
The tech guy Matt spoke very highly of you all and said every time he sees you all as the new carrier he knows it will be a breeze! J.R
07/16/2019
Ariana provided great customer service and he change over went very smoothly. J.Y
07/16/2019
Adrian is awesome by the way, and so patient! Our tech was late and it was not cool.  Sorry for that. N.S
07/09/2019
Thank you for taking care of this for me… one of the many reasons I feel so good about using your company for our phones.  I appreciate it. J.L
07/08/2019
Process was seamless thanks to Ariana. Lily was great as well! The onsite install guy was wonderful as well. Punctual and tidy! D.B
07/01/2019
Hi Lily!!, I love getting these reminders now, I use to always forget. So thank you! S.B
06/26/2019
I LOVE NO CONTRACT VOIP! B.H
06/26/2019
I've truly enjoyed working with you and everyone on your staff.  A big thank you for assisting with the new contract with Frontier and huge savings!!!  We have been a customer since 2014 and I thank you for the many years of excellent customer service provided to SBCMS. L.M
06/21/2019
Ariana...everything went smoothly this morning. Thanks for your help with the process. L.O
06/19/2019
Everyone loves Dallan, if there is an employee of the month, he should get it. He's always great to work with. A.
06/18/2019
It was a smooth transition this morning. M.F
06/11/2019
Awesome Service, the best that I have ever had! J.B
06/03/2019
Everything has been amazing so far! M.J
06/03/2019
This morning Bob and Adrian came out to set up our phone….they were great!  L.A
05/28/2019
I'm very happy I signed up with this phone service provider a few months ago! They are so much easier to work with than Frontier was, and they understand VoIP technology even better than the technicians. And to make it even better, they with Spectrum cost me less than using Frontier P.G
05/24/2019
Thank you Lily You are the best.  M.M
05/24/2019
They made this process of switching so easy. Really great customer service! T.H
05/24/2019
I think I've used your service for five years now and the tech-support has been amazing! In the past when I've had issues it's hard to tell if it's you or if it's my corporation or if it's my internet provider but you guys take handling all of that and dealing with all of those companies off of my plate.I'm always back up and running quickly. Oh and usually it was the internet provider. I haven't' had any issues in the past year since I moved my business. R.B
05/22/2019
Thank you so much for your help! It's been a very smooth transition for us and I can't be more thankful to you guys for helping us to take care of this. Thank you so much guys! B.T
05/22/2019
Ariana, You are a Rockstar! L.M
05/22/2019
Thank you so much Ereina! You guys have been great! S.L
05/22/2019
Have you ever felt that when something breaks or doesn't work, you know where to turn and who to call? The team at No Contract VoIP is my solution when I have phone questions or something goes down on my corporate side. I know that I can simply pick up my own mobile or office phone (when it's working) and get them to instantly put in an emergency change, while I'm talking to them. They have been my phone company for 5 years now and I am so extremely satisfied with their service. Dallan and Ariana have helped my office with technical problems and logistic problems with superb results. Thanks guys! D.H
05/22/2019
Thank you Ereina, you ARE awesome!  P.P
05/21/2019
Very grateful for Y'all, thank you! P.P
05/21/2019
Ariana is AMAZING! B.L
05/20/2019
You made this so easy. Thank you Ariana 🙂 L.M
05/17/2019
Love that you guys are so on top of it M.B
05/16/2019
Just wanted to pass this along from the tech that was dispatched from our corporate office yesterday, that our dispatch team gave you guys high praise for knowing what you're doing and doing it well. The tech said he was shocked because dispatch never compliments anyone, so kudos to you guys! A.I
05/16/2019
Phone system tech that was onsite, said "he loves doing cutovers with you because you guys know what you're doing and everything always goes smooth. never had a problem with you guys. B.
05/16/2019
Overall, I was very pleased with all of the great service. D.K
05/16/2019
Just wanted to let you know that everything went well with install this am. The tech was great, the support guy he called for final set-up, Bob, was also great, and everything seems to be functional to this point! He did some test calls and it looked and sounded perfect! your set up seems incredibly straight forward. Many thanks to you and everyone there for making this easy every step of the way so far. M.J
05/16/2019
Love that you guys are so on top of it. M.B
05/16/2019
I love doing cutovers with you guys because you know what you're doing and everything always goes smooth. never had a problem with you guys. B.G
05/16/2019
I'd like to thank you for all the hard work with ATS! You and Elvis were both very helpful throughout the process. We can't wait to get A Rental changed over as well. L.S
05/13/2019
You are THE best! Thank you!! M.B
05/12/2019
Ariana was great and very knowledgeable in all that my companies requirements. Made it a very easy process for me! C.S
05/11/2019
First off I want to say you guys are an absolute breathe of fresh air to deal with. I treat my customers with the utmost attentiveness and you guys obviously do the same. I consistently tell people about you guys all the time and will continue to because quite frankly I'm impressed with the service and commitment. I have a large audience and intend on branding you guys to everyone. Thank you again for such a great experience and keep up the great work! S.L
05/10/2019
I changed telephone carriers. Ariana and her team made this transition very simple. R.M
05/09/2019
Ariana was the bomb getting my account set up. She knew from the get go exactly how my company wanted stuff done, and took care of a lot of my headaches before they even came up. When getting my services installed, the tech Ben, and the brains Dallan, were 100% the only reason I had phone service going as quick as possible. Super impressed! W.B
05/08/2019
Its always awesome to receive a personalized Thank you from a great company! Working with Ariana Bustillos to get your phones set up and ready to roll on week one couldn't have been easier. They are definitely worth looking into for phone service! S.S
05/07/2019
Thank you very much. Great service from Ariana and Dallan! Thanks again. C.B
05/03/2019
You rock, really appreciate your quick turn around on this. B.B
05/03/2019
Ariana is great! H.M
05/02/2019
Adrian is awesome and its so nice to have someone I really feel is taking care of me and all the issues at my office, hes been great. T.P
04/30/2019
Your Support people kick a$$ 🙂 T.M
04/29/2019
Amazing service. I can't speak highly enough to other agents about you. Thank you for being so fast. C.B
04/25/2019
Ariana is super helpful. Great benefits and Save money$$$ Give her a call before you make a decision on which phone service company you choose. My current field development uses this vendor and also L.P.H. & M.T. also said great things about her. X.R
04/23/2019
I just got off the phone with Ariana , She is with NoContract VOIP, which is the phone service that comes recommended to me by the F family of gents. Ariana knows the SF process & timelines, knows what we need to be compliant, knows the Ad Svc Coordinator people. -The monthly pricing is in line with what Comcast has offered me, plus NoContract VOIP provides free e-fax service that's compliant with our corp. office -They help coordinate the set-up of internet to run the phone system- Ariana pulled pricing for 2 carriers, talked options, and will facilitate install -This offers superior flexibility: she can add another phone line without a tech going out in as little as 60 seconds, so I'm going to save some money initially by having 1 fewer line than I might need later, knowing she can easily add it when I'm ready, and can continue adding if the office grows. -I am a huge customer service nut (as I hope we all are, having chosen SF), and I can tell I'm going to be happy with the service Ariana provides. She responds to my e-mails in minutes, she calls when she says she will call, and she explains things quickly, simply, thoroughly. I strongly recommend reaching out to her if you haven't locked down your phone service yet. M.J
04/23/2019
Ariana and her team were amazing ‼ M.B
04/20/2019
I want to thank you for setting up the Frontier change in service terms; you always give such great customer service! Thought I would show you the changes which will really help in lowering our Frontier bill. It normally runs about $267.46 and the new plan will save us about $114 a month! As a non-profit, we are always looking at ways to lower our expenses. L.
04/16/2019
Everything was quick when I really needed service urgently and a great experience. E.A
04/15/2019
You're killing it. Seriously don't know how I'd get through all these forms and stuff if it wasn't for you. THANK YOU!! W.B
04/12/2019
So your quick response saved me an extra $30 per month and probably a bunch of other issues, thanks. K.N
04/12/2019
No Contract VoIP was amazing during my install! Stayed with me until everything was 100!! L.G
04/11/2019
Hey all my business owner friends… you should give Ariana Bustillos a call for your office phone needs! She is AMAZING! She helped me as well as some of my classmates out with sitting up our phone lines. She also blew every competitors pricing out of the water! K.D
04/10/2019
Your tech is a really nice and respectful and professional man M.B
04/09/2019
you guys are awesome E.M
04/09/2019
Great job all around S.S
04/09/2019
I've been completely satisfied with all of the service so far! K.C
04/08/2019
You have been a voice of sanity and expertise in this maze of crazy, and greatly appreciated during our years with your company. G.
04/01/2019
Moving to VoIP was the best decision. L.
03/27/2019
Friends,  If you have Wi-Fi, VoIP is an awesome option for office phone service. Call Ariana if you want to discuss. I saved 150 per month and have had zero problems. She held our hand, worked out all of the switching details. Ariana is impressive! C.
03/25/2019
Thank you for all your assistance, we are very happy with the services and your team as a whole! A.H
03/20/2019
Just FYI, your reputation is pretty good with tech support. B.S
03/04/2019
Our operation expenses were cut by a little over $500 a month , tripled our phone access. Ariana did all the leg work, including canceling our current plan. As an agent, just imagine what an $500 a month can provide for your agency as well as reliability in your business phone lines. M.T
01/14/2019
Thank you Ariana! I'm regretting my decision to stick with Spectrum after this debacle your service is fantastic! M.C
01/02/2019
You have made this easy.  I am going to refer you more R.P
10/23/2018
Thank you,  good job with the installation and transfer. Everything is going very well. J.L
10/08/2018
You guys are awesome.  Thank you.  G.P
09/06/2018
Thank you for all of your help with my move. You guys are truly great to work with.    G.P
09/05/2018
Thank you for providing such an easy and quick solution to my need! … The agents were right, you rock! E.G
09/01/2018
By the way, you guys are awesome. P.F
08/27/2018
I'm back up and running! Adrian gets ***** L.H
08/23/2018
You guy's have been great.   D.H
07/12/2018
Thank you so much! Again as ever, excellent service!   E.C
07/11/2018
I would be happy to share info about VoIP—they have been really incredible to work with, and you're not locked into a contract, so if it doesn't work out, you can get out any time. They are a GOD SEND. They REALLY have their stuff together, and are very familiar with systems, lines, set-up, etc., and they take care of pretty much everything FOR you. A.I.
06/08/2018
I just wanted to let you know how impressed I am with the service your company offers. You not only knew that our phones were down before we had a chance to even realize it; but you called us and helped us fix it! Thank you! Really appreciate your help and great service! M.A
05/22/2018
As always, THANK YOU, Ariana.  It seems as if Bob resolved the issue.  You guys are great.   S. V.
05/15/2018
We are loving the phone system. All is going great! M.O
04/17/2018
You guys provide a great service.   M.T
04/06/2018
You guys are amazing. Thank you so much for helping me so fast today. L.C
03/14/2018
I just wanted to let you know that Sandra was able to help me send a fax through. She was great!!   L.M.
03/06/2018
The best there is! Been using their service for many years with no complaints. B.M
10/05/2016
Our Customers Love Us, You Will Too!
No phone system needed with our hosted PBX service or keep your existing phone system with our VoIP/Sip Trunks.
Call today or let us give you a call for more information about how we can help your business!