7 Reasons Small Business Needs VoIP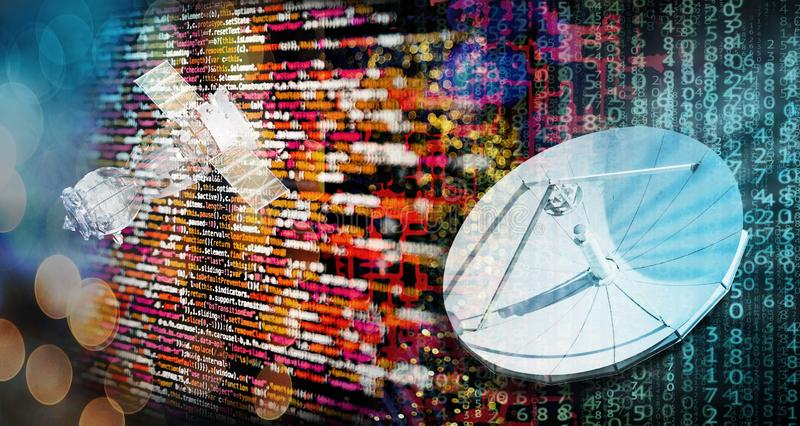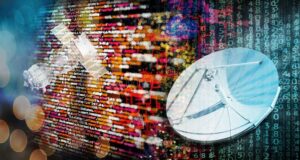 Small business phone systems must offer reliable and secure service with no learning curve to trouble new employees.  Business phone systems need to provide voicemail, call forwarding, integration with other business systems, and conference calling.  A business VoIP phone provider must also give top notch customer service. Most small to medium businesses can't afford a full time IT techie on staff.  Last, but certainly not least, any phone service provider must keep their pricing within range of businesses just starting out.
VoIP phone providers can easily meet all these objectives should they choose to do so.
1) VoIP Phone Systems Are Cheaper
VoIP business phones save small businesses a ton of overhead due to the simplicity of the system itself.  Older business phone systems depended on literal physical networks of copper wires hooked up to a central "brain" that ran the internal phones for the business.  VoIP performs the same functions using software instead.  A bunch of programming that can change with the push of a button is obviously cheaper than workers running copper wires every time offices change.
If the VoIP phone provider offers a service called Hosted PBX, which we do, the small business doesn't even have to buy another computer for the internal business systems.  In essence, we let our clients use our big servers for a small fee instead of spending three to four thousand dollars plus ongoing upkeep on their servers.
VoIP also eliminates long distance domestic charges and provides lower rates for international phone calls than traditional phone systems.  All in all, overhead drops fast.
2) Small Businesses Need Flexibility
VoIP easily flexes to fit a small business's immediate needs.  Need more of fewer phones in the office than projected? That's easy, just call us.  Moving offices because the business took off? Once again, just give us a ring, we'll get it taken care of.  Need to have the office phones forwarded to the business owner for the day or the virtual attendant updated with holiday hours? We do that for no additional charge for our clients.
One of the things to watch out for on flexibility lies within the terms of service contract.  We here at NoContractVoIP don't use contracts, so we'll just do what you need us to do.  We prefer our clients stay with us because they love us, not because they're stuck.  Other companies may let you add or subtract phones at will so long as you stay with them, or may have minimum phone requirements to fulfill the contract.  Always check your terms on any service contract before making changes.
3) Scalability Because Small Businesses Grow
Any VoIP system can be easily scaled up or down to meet the needs of a small business wherever it's at today.  Small businesses are often volatile during startup, and so that easy scaling remains an absolute necessity. Scalability and flexibility were two of the major draws for VoIP in the first place.
Again, if the VoIP provider you're using insists on a service contract, check it carefully before you sign!
4) Small Businesses Need Reliability
There's absolutely nothing worse than missing an order for a small business.  Big businesses aren't relying on those individual orders to buy supplies or make payroll this week.  Small businesses often are.  A small business's phones absolutely must work well and consistently to make sure all customers get through.
In the beginning, VoIP had a reputation for being potentially unreliable.  It's been twenty years of development since then.  Today, VoIP phone systems are stable and reliable enough to be used in a large variety of environments, including remote from the office using an app on a cell phone. To ensure reliablity and call clarity, we use Quality of Service routers for our clients that make voice calls top priority on the data stream.
5) Security Is A Top Concern For Small Businesses
Cybercrime targeting small businesses became big business.  Most of our clients are small to medium businesses. They don't have the budget for vast computer security setups or large cybersecurity insurance policies. That's why we as a business phone provider publish so many articles on cybersecurity, to try helping everyone out. Please, feel free to read all of them and use whatever you can.  We don't sell cybersecurity, we sell phone service. Therefore, we provide all the information on security for free.
In terms of phone security, VoIP systems offer inherently more secure communication than copper line phone systems.  Once upon a time, if someone had a phone and access to the lines, they could listen in. VoIP calls automatically turn into data packets on the Internet instead. Those calls are always protected by the security on the company's Internet system. In addition, calls can be encrypted and authenticated further to protect company data.
6) Small Businesses Need Telecom Integration
Small businesses access for Customer Relationship Management (CRM) jumped with companies like Salesforce and Hubspot. These CRM tools allow customer service and support employees to keep track of customer calls, complaints, and solutions.  VoIP phone systems can integrate with those CRM tools so a customer's file appears on an employee's computer as the phone's ringing.  The CRM can automatically log calls.  Supervisors and owners enjoy a high level view of the company's call patterns.  This data can show patterns of complaints, solutions, and customer satisfaction.
7) Small Businesses Need Outstanding Tech Support
A small business owner is excellent at providing the solution that their small business offers.  Whether a small business sells jewelry, or martial arts training, or hair styling, the owner excels at that. None of those indicate that the owner is good at computers.
Intuit is a financial technology company.  They specialize in computer programming.  They easily take care of their own computer problems.  Small business owners don't have access to Intuit's computer talent, they must make do with their own.  Nobody can specialize in computers and also another whole art.  The hours in the day don't exist for it.
Here at NoContractVoIP, we handle the Internet and all phone problems for our clients.  We just take care of it.  Why? Because we know that business owners do not have the time or the wish to learn how. So, our clients call us, and we just fix it.  We'll get on the phone and wait on hold for an Internet provider's tech support so you don't have to.  We offer 24/7/365 tech support complimentary with every account because if our small business owners don't succeed, neither do we.
Ready For A Top Notch VoIP Business System?
Here at NoContractVoIP, we create custom business phone systems that offer a full suite of hybrid and remote solutions for your telecom needs. Your success is our success.
To get the latest helpful content delivered to your inbox every month, subscribe to our newsletter here.
Looking for the finest stress-free custom business telephone systems? Contact us or call today at 866-550-0005!