Business Phone Needs For Construction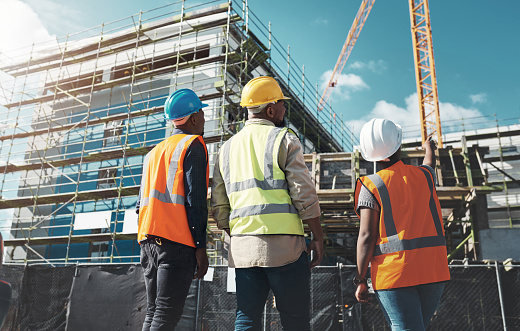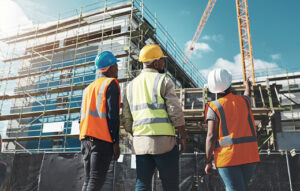 The construction industry represents a vital sector of industry in the United States.  Construction supports the pillars of our economic prosperity while enabling other businesses to grow and thrive.
Construction companies, from supply to finish crews, need quality phone systems that keep key people connected. Communication is essential in all areas of the construction industry, keeping people safe and work flowing well to completion.
What Construction Needs From Business VoIP Phones
VoIP phones let construction companies save both time and money.  VoIP systems erase the need for expensive phone lines and copper infrastructure, giving access to premium service for much less overhead.
In addition, a good business VoIP system consolidates multiple lines covering both office phones and cell phones into one system, increasing ease of communication across the board. A VoIP system also improves communication with customers and distributors outside the company by allowing real-time call tracking and notifications of activity.  This lets businesses accurately track customer and distributor behavior.
What Good Business Phones Do For Construction
An excellent business phone system for construction features the following at a minimum:
High quality, durable equipment
Clear call quality
Excellent range and portability
Easy organization to get the right person on the phone fast
Construction will be hard on equipment since work on that scale always is.  Durable, quality phones and switches get a workout, cheaper stuff just gets wrecked entirely.
There's no room for misunderstandings in any area of construction.  Call quality must be clear so everyone involved is on the same page.
Construction people cannot stay at their desk, pretty much by definition.  A modern business phone system lets people take their office extension along on a cell phone or tablet app.  Nobody has to give out their personal cell phone number, the office extension works no matter where the team member is.
Who hates playing tag through a phone menu? Good construction business phone systems let the company create its own virtual receptionist to make getting the right person on the phone easy.
What Construction Companies Most Need From Business Phone Systems
Sick of non-existing tech support and downed phones?
The most important aspect of choosing a good business phone system for construction is choosing people who have your back, each time, every time.
Unfortunately, VoIP business phone systems have become such big business that many business phone providers are throwing people with no training on the tech support lines as fast as they can. These poor people don't know what to do and certainly can't do it fast or well. It's a frustrating situation for everyone.
Construction people know and value skilled people. VoIP is, at heart, a computer system that takes just as much skilled labor as welding or concrete work.
So, any construction company that wants their phones to just work without worry needs to partner with a business phone provider featuring skilled tech people who take pride in their work.
Ready For A Top Notch VoIP Business System?
Here at NoContractVoIP, we create custom business phone systems that offer a full suite of hybrid and remote solutions for your telecom needs. Your success is our success.
To get the latest helpful content delivered to your inbox every month, subscribe to our newsletter here.
Looking for the finest stress-free custom business telephone systems? Contact us or call today at 866-550-0005!