Pick the Best Business VoIP Provider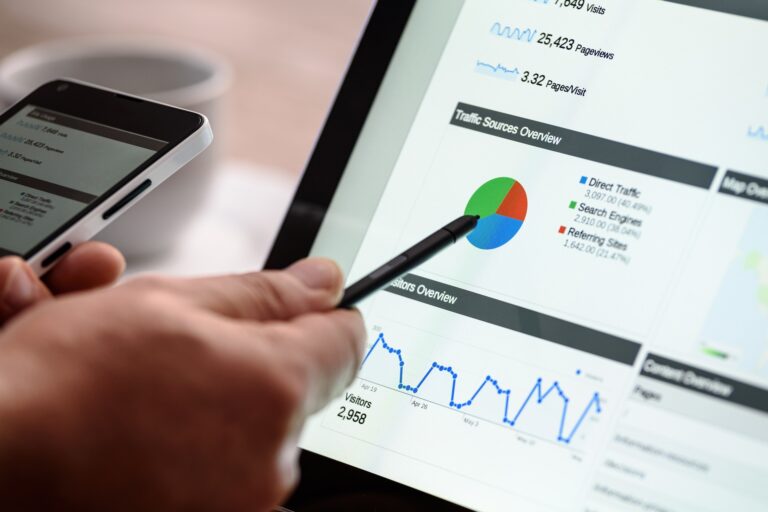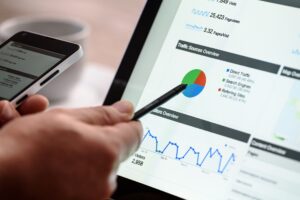 As the world becomes increasingly connected and businesses operate across multiple locations and time zones, having a reliable and efficient communication system is essential. Voice over Internet Protocol (VoIP) has emerged as a popular solution for businesses of all sizes looking to improve their communication capabilities. However, with so many business VoIP providers available, it can be challenging to choose the right one. In this article, we'll explore some key factors to consider when selecting a VoIP provider for your business.
Steps In Choosing The Right VoIP Provider
Determine Your Business Needs
Before you start researching VoIP providers, it's essential to identify your business's specific communication needs. Do you need a system that can handle a high volume of calls? Require features like video conferencing or call recording? Need a mobile app for remote workers? Once you know what you need, you can evaluate potential providers based on how well they meet those requirements.
Check The Provider's Reputation
A VoIP provider's reputation can give you an idea of how reliable and efficient their services are. Look for reviews and testimonials from current and past clients to get an understanding of how well the provider performs. You can also check with industry associations or organizations to see if the provider has any accolades or certifications.
Evaluate Their Call Quality and Reliability
The quality of your business's calls can have a significant impact on productivity and customer satisfaction. Ensure that the provider has a proven track record of providing clear and reliable call quality, even during peak usage times. Additionally, make sure the provider has measures in place to ensure uptime, so your business is not impacted by unexpected outages.
Consider Their Pricing And Plans
While cost should not be the only factor in your decision, it is essential to consider your budget and how the provider's pricing and plans fit into it. Look for providers that offer transparent pricing and clear billing policies, with no hidden fees or charges. Also, ensure that the provider's plans can scale with your business, so you don't have to switch providers as your business grows.
Evaluate Their Customer Service And Support
In the event of a problem, you want to know that you can get prompt and reliable support. Look for providers that offer 24/7 customer service and technical support, with multiple contact options, such as phone, email, and chat. Additionally, check for resources like online tutorials and user forums that can help you troubleshoot common issues. For instance, we offer 24/7/365 tech support from the very same techs who install the systems.
Look For Advanced Features
VoIP providers offer a range of features beyond traditional calling, such as video conferencing, messaging, file sharing, and more. Determine which features are essential for your business and ensure that the provider offers them. Additionally, check whether the provider allows for integrations with other tools you may use, such as CRM software, to enhance your overall workflow.
Check For Security And Compliance
Since VoIP services operate over the internet, it's important to consider security and compliance requirements. Ensure that the provider has robust security measures in place, such as encryption and firewalls, to protect your calls and data from potential cyber threats. Additionally, check whether the provider adheres to regulatory requirements, such as HIPAA, if applicable to your business.
Consider The Ease Of Setup And Use
Implementing a new communication system can be disruptive to your business operations. Look for providers that offer easy setup and installation, with minimal downtime. Additionally, ensure that the provider's user interface is intuitive and easy to use. Your team needs to easily adapt to the new system.
Conclusion
Choosing the right VoIP provider for your business requires careful consideration of your specific needs and goals. Evaluate potential providers based on factors such as reputation, call quality, pricing, customer support, advanced features, security, and ease of use. Using those metrics, you can select a provider that aligns with your business requirements and enhances your overall communication capabilities. With the right VoIP provider, your business can operate more efficiently, stay connected, and thrive in today's connected world.
Ready For A Top Notch VoIP Business System?
Want to never worry about any of this stuff? We can take care of it all for you.
Here at NoContractVoIP, we create custom business phone systems offering a full suite of hybrid and remote solutions for your telecom needs. We rely on your success and we know it.
We never lock our clients into long term contracts.  If you dislike our services or support, just tell us to cancel and we take care of it.  No early termination fees, nobody gets stuck for years on end, and we're motivated to keep our clients thriving.
All of our tech support people live and work near our headquarters in California, and tech support always answers 24/7/365. Our billing and customer support work from the same office. When you call you get a human, not a menu.
To get the latest helpful content delivered to your inbox every month, subscribe to our newsletter here.
Looking for the finest stress-free custom business telephone systems? Contact us or call today at 866-550-0005!