What's An MSP? And Which One Works Best?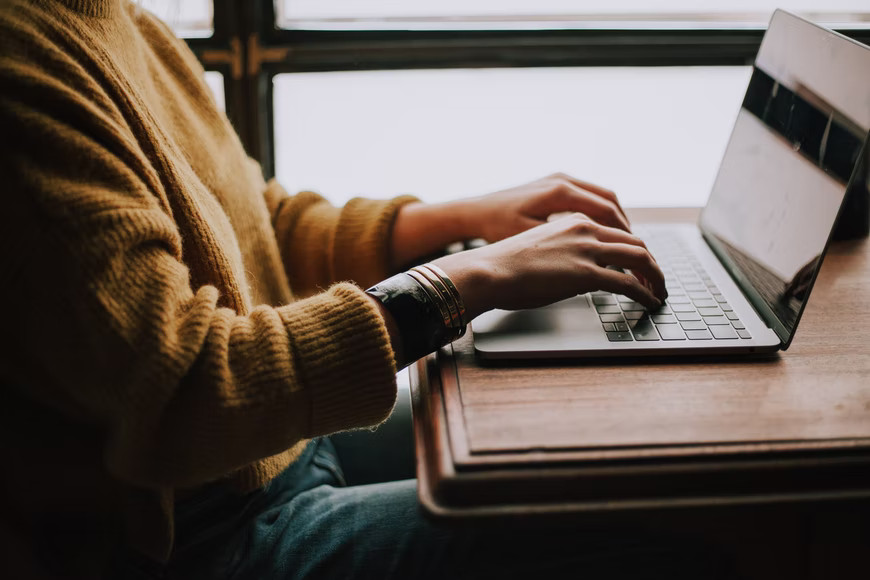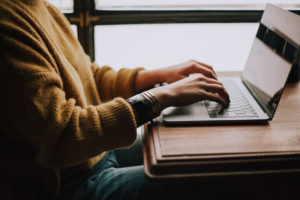 IT, aka the computer wizards, constitutes a vital part of business today. However, in-house solutions for most businesses cost a lot of money and offer serious challenges.  That's where Managed Service Plans, or MSPs, come in.
Digitalization of modern commerce forces businesses to change up everything, making IT a daily concern.  Unless a business owner speaks Python, PHP, Ruby, Java, and C++ fluently, they don't cope with that change very well.  That trend just looks to keep getting worse, so hiring a MSP to handle the IT end comes out cheaper for most companies than developing in house IT.
But what exactly is an MSP?
Simply put, an MSP is a third-party company businesses collaborate with to help manage parts of the business, such as database, IT, or cloud needs. A good MSP provides technology and expertise to boost your organization's scalability.
Working with MSPs offer tremendous benefits for your enterprise at much lower costs than usual.
As an example, MSP staff's profound understanding of cutting-edge technology often helps improve performance, operations, and security while reducing overhead costs. In addition, they will work with business staff to offer creative solutions to help you navigate the evolving landscape of the big data world.
The strongest benefit of any MSP is their ability to deliver tailor-made solutions that fit your company perfectly.
Their information technology expertise allows them to analyze your business thoroughly and offer their services according to your business's strengths and weaknesses. In addition, they keep current on the regulatory environment and compliance to safeguard against legal issues. That seriously reduces a business's exposure to liability.
Another huge selling point for MSPs is that they usually support your company around the clock.
They offer staff and support measures to maintain and protect your systems 24/7. MSPs can even tap into your computer system to fix issues and deploy updates without going to your office, using remote technology.
Overall, MSPs can help rocket your company to the next level. However, working with just any old service provider is a bad idea. You need to select the right team for your enterprise, not hire your friend's kid who doesn't come out of his room for weeks at a time.
CHOOSING AN MSP – WHAT TO LOOK FOR
Hiring an MSP is not the same as buying a candy bar, an impulse one and done purchase. Instead, like any business decision, take a variety of factors into account.
Here are the six important factors to keep in mind:
FACTOR #1. THE MSP'S TRACK RECORD
Prospective quality MSPs should offer case studies, referrals, and success stories to demonstrate how suitable they are for your business. Also look for testimonials, references, and endorsements, especially from other people in your industry. Research helps determine if the team has been operating for a while and if their reputation is solid.
Partnering with a reputable MSP gives peace of mind with the knowledge that your system will be appropriately managed. Moreover, you'll feel confident that the MSP will do all in its power to preserve its reputation and good name.
The MSP's success depends on the success of their clients, which is why they view you as a valuable partner.
FACTOR #2. THE RANGE OF SERVICES IT PROVIDES
MSPs offer a wide array of services, depending on the founders and techs within. Some teams created full-service companies, meaning they address your cloud and IT needs comprehensively. On the other side, specialists may help you with different pieces of your tech puzzle.
Consider your needs carefully and ensure the MSP or MSPs you choose can meet them.
Generalists can offer good value, but occasionally at the expense of expertise.  Specialists might only have one piece of your puzzle, but that piece they do very, very well.  In addition, what you'll often find is that specialists work with other specialists and have the resources to assemble the right fit of IT services for you.
Regardless of what service or services they provide, any MSP that hopes to survive needs to keep up with the latest technology trends. Otherwise, numerous security issues will compromise your company, cost a breathtaking sum of money, and allow your competition to trounce you.
FACTOR #3. SUPPORT
MSPs can work round the clock to ensure your business is running, compliant with all applicable laws and updated adequately. That being said, they should also increase their support quickly and adjust staff schedules as your company grows. In essence, they should be able to scale up with you.
Consider an MSP that offers training for your employees.
Getting your MSP to partner with you on training employees lets those new team members to understand the necessary changes. It also encourages them to train other team members as they join your business. But, if your employees are too busy, you can instruct the MSP to carry out all recruitment onboarding.
FACTOR #4. RESPONSE TIME
Networks can go down for any number of reasons, preventing employees from working and clients from reaching you. This situation could cripple your reputation, customer base, and revenue. In the worst-case scenario, it can even make you shut down your business for good.
Fortunately, a high-quality MSP actively helps avoid this scenario. They identify threats to your system and neutralize them before those threats do damage to your business.
Moreover, if an incident takes place, they should respond immediately. They need to mitigate the risks as soon as possible to keep your organization from crumbling. If they don't have the capacity for that kind of support, then they're more of a liability.
FACTOR #5. SECURITY AND BACKUP
One of the most important duties your MSPs perform is to shield your data from cyberattacks. Foiling cybercriminals is mission critical to protecting both your company and your clients. Besides, safe data storage might be mandatory in your industry. Privacy laws are becoming ever more stringent and you need to know that your company isn't liable for data exposure.
When working with an MSP, they should recommend robust security solutions and endpoint protection to combat harmful software. Throughout their engagement with you, they should consider compliance on an ongoing basis to help prevent legal issues.
Another major part of their mission and their proposal to you should be the implementation of backup software. Backup software and storage enables you to retrieve your data in case of a breach. Such implementation may involve automation, a restoration plan, and a no-downtime policy.
When your business keeps a multi-layer backup and security strategy operative, you should be able to run your company more confidently. The risk of downtime will be drastically lower, allowing you to operate smoothly, maintain high sales, retain clients, and preserve your brand's reputation.
FACTOR #6. GUIDANCE ON WORKFLOW OPTIONS
MSPs don't just deal with cybersecurity – good ones that are looking out for you also suggest adopting consistent best practice across the entire tech landscape.
For example, they can advise on various CRM solutions and project management applications. They should also help revamp your approach to workflow and data, studying the interaction between users and tech, to create efficiency in all departments.
When working with a high quality MSP, you can yield tremendous results from their guidance. Teams can work faster, collaborate in real-time, and be more tech-savvy, whether they're in sales, operations, or production.
RECRUIT YOUR MSP CAREFULLY
Price is important to any business decision, but be sure to count the complete cost. Stress, time, exposure to liability, and efficiency are all a part of the real price of any business solution.  The number at the bottom of the bill is often the least of the potential costs with the right MSP. Take the time to be sure they're a perfect fit for your enterprise, even if you need to pay more up front.
With high expertise, customized services, and an understanding of threats, a reputable team can help you stay ahead of your competitors.
Yes, here at NoContractVoIP, we are considered an MSP.  We manage the highly technical end of modern phones, because it's not just hooking up to a copper wire anymore. You don't even want to know, you want to get on with producing your business offering.  No business owner has the time or desire to argue with Ma Bell these days.
We create custom business telephone systems offering a full suite of hybrid and remote solutions for your company's telecom needs.  Your success is our success.
We also work well with MSPs focusing on other business tasks, like database management.
To get the latest helpful content delivered to your inbox every month, subscribe to our newsletter here.
Looking for the finest stress-free custom business telephone systems? Contact us or call today at 866-550-0005!
—