Using the Windows 365 Cloud PC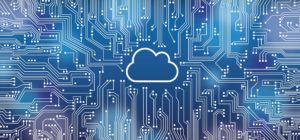 Companies race to move their workflows to the cloud in today's changing economy.  Still, employee computers present a bottleneck within that urge to move.
The vast majority of businesses out there still rely on desktops and laptops provided as workstations to employees for critical software and data access.
Add in pandemic-driven work from home and hybrid solutions, however, and location based workstations snarl up quickly.  When team members work both from home and from the office, one of those places fails without a "main computer". This presents a real problem when the team member needs to access certain files or is working from a slower device than the one the company provides.
The answer? Multiple companies invented ways to put the computer workstation in the cloud.  Windows 365 Cloud PC represents Microsoft's offering in the field, and is being touted as The Next Big Thing.
What is Windows 365?
Ok, so it's a PC, but it's stored on a remote server that multiple computers can potentially access.  In other words, it's a PC in the cloud.  The entire operating system and everything that sits on top of it such as settings, files, software, and so on, resides on a cloud server instead of the hard drive within any given individual device. Users can access the workstation through an online portal, at which point the interface loads onto whatever device has accessed it. That could be a desktop, laptop, tablet, or even a smartphone if it's a spiffy enough smartphone.
Cloud based services usually work from subscription plans, and Windows 365 is no different.  Those big cloud servers cost serious money to provision and maintain, after all. That's not going away any day soon.
Here are the current options for the 365 business plans:
$31/user/month: 2vCPU, 4 GB RAM, 128 GB Storage
$41/user/month: 2vCPU, 8 GB RAM, 128 GB Storage
$66/user/month: 4vCPU, 16 GB RAM, 128 GB Storage
Windows 365 can be accessed through any type of device, from anywhere that has Internet service, just like all other cloud services. Users can install applications, personalize desktops, and anything else they normally do on a computer. The main difference is that the computer operating system resides in the cloud, not on a particular device.
Windows 365 Pros
Access A Workstation Anywhere
The biggest advantage a cloud based service offers is the ability to use your "main computer" no matter where you are, without having to drag an actual computer around.
Cloud based workstation offerings, like Windows 365, offer huge advantages to travelers because any traveling team member doesn't have to worry about company laptops, and their vital data, being lost, damaged, or stolen.  The workstation and its files are safely stored in the cloud and can be accessed from a brand new laptop if necessary.
Perfect for the Hybrid Work World
Hybrid work will continue to rise. Since the pandemic, we've seen a profound shift, with more employees than ever working from home. Now many companies plan on a mix of office and remote working.
74% of U.S. companies are using or planning to implement a permanent hybrid work model.
The Windows 365 cloud-based PC enables employees to work from home, work, or both, while protecting a company's interests in security and data.
Better Compliance with Device Security & Administration
Remote work usually means nightmares for the IT department.  Going to someone's home to force update their work computer usually isn't feasible.  Also, what happens when an employee rage quits from home but has a lot of sensitive work data on their home computer?
Cloud PCs offer businesses complete control of PC assets and data.  Team members may be able to log in from anywhere, but the actual data of the workstation is still in the cloud server.  Updates become easy to manage, and should a team member quit, revoking their access becomes much simpler.
Windows 365 Cons
You Can Only Use It With Internet
When a workstation resides in the cloud, Internet must be available for access.  Data, files, and programs can't be run offline.
However, considering how many business processes run on cloud applications anyway, this may not be a big deal to many companies.
Slow Connections Cause Problems
Slow Internet connections make everything awful.  Trying to stream a movie? Be prepared to howl a lot at the buffering.  It's no different with cloud applications or cloud workstations.
Data lag makes working difficult and frustrating when using cloud based systems.
The Dangers of Service Outage
You're reliant on the cloud provider – in this case, Microsoft – to always have the service available. Even large companies can have outages from time to time, in which case you will not be able to access your computer or any of your data stored on it.
How much do you trust Microsoft to always have the service available? All companies, even the largest, can have outages on occasion.  In the event of Windows 365 suffering a service outage, how at risk would your business be? 
Excessive reliance on one cloud vendor offers a serious risk to business continuity.  Risk mitigation entails ensuring all data stored in any cloud service is also backed up separately in a 3rd party backup solution.  Solid state drives are good.
Any IT person will tell you, there's no such thing as too many backups.
Ready to Jump Into Hybrid and Remote Solutions?
Here at NoContractVoIP, we create custom business phone systems that offer a full suite of hybrid and remote solutions for your telecom needs. Your success is our success.
 To get the latest helpful content delivered to your inbox every month, subscribe to our newsletter here. 
Looking for the finest stress-free custom business telephone systems? Contact us or call today at 866-550-0005!