Why Microsoft Edge Might Be Worth Your Time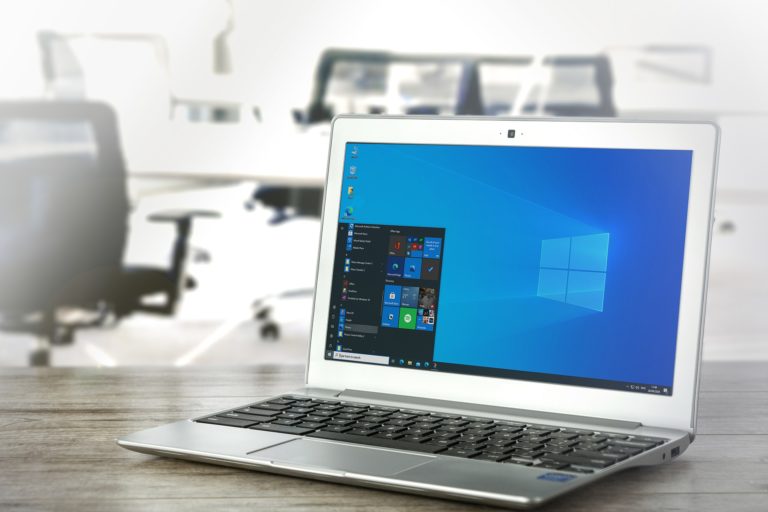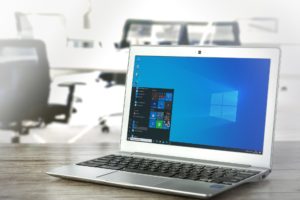 Approximately 90% of computer activity these days consists of Internet browsing.  People love their favorite browsers, and often show no interest in changing whatsoever.  (Disclaimer, I'm a Google Chrome girl myself. I'm trying to be fair to Edge here.)
Furthermore, plenty of web and cloud applications open through a browser these days, so they also became extremely important from a security standpoint.
Slightly over ten years ago, Internet Explorer offered the most popular browsing experience.  Since then, Google Chrome won plenty of people over because it ran better with less security problems.  People notice when a browser loads fast, they prefer it, and Chrome delivered.
Browsers, just like any program, come and go quickly.  Just because Chrome is on top today doesn't mean they'll stay there.  Microsoft Edge shows steady growth in popularity since its release in 2015.
Microsoft replaced Internet Explorer with Edge. Internet Explorer had frustrated so many people, though, that Microsoft struggled to come back from the damage to the brand trust. So, it's taken a while for people to begin using Edge.
Firefox from Mozilla held the #3 spot in the world for desktop browser popularity for a very long time, but Edge recently displaced it.  Edge still trails behind Chrome and Apple's Safari, but Safari should be worried since Edge trails by less than a percentage point. Edge will probably jump into second place soon.
Current desktop browser market share:
Chrome 64.8%
Safari 9.77%
Edge 9.6%
Firefox 9.46%
Opera 2.88%
Internet Explorer 1.14%
Why was Edge so slow to pick up steam while becoming so popular in the last few years? Well, for starters, Edge adopted the same Chromium framework that Chrome uses in 2020.  
Switching to Chromium sped Edge up quite a bit, and made Edge compatible with a multitude of common third party extensions and add-ons already designed for Chrome. 
Is Edge worth switching to? Well, try it for yourself, but here are some reasons to put in the effort of trying.
Edge Provides "Collections" for Storing Sets of Pages
Every browser out there lets users "favorite" or "bookmark" web pages.  Those bookmarked lists quickly grow wild, long, and unorganized.  It can be hard to find exactly what's wanted at any given time.
Edge provides a very nice feature called Collections. This feature saves web pages in a sidebar and groups them by topic. For instance, if you create a topic called Vacation Planning and then bookmark the web pages that come up during the research for your trip, they all stay together.
Any image on the page, or the first image, will show up in the sidebar to help recognize the site.  Collections provide easy access through the "+" icon located at the top of the browser.
Collections also provides an intuitive way to delete them once you're done with them.  Bookmarks and favorites don't provide that, so often grow into endless lists of links.
Coupons
Edge added a coupon app to the browser itself.  Instead of having to use a third party coupon app, Edge automatically detects coupons for whatever site you're shopping on.  The browser provides a popup that you can click on to try any coupons available for that site.
You're not forced into time wasting searches for coupons while keeping all the potential savings out there.  Ok, I might actually have to try Edge because of this feature, I don't have money running out my ears.
Price Comparison
Edge also tracks price history and compares prices when that information comes available.  If, say, you're checking out a product on a website and the same product is cheaper on another website, Edge will show it to you.
Edge will also provide price histories so you can see if a product is at the high water mark or the lowest price right now related to the site you're viewing.
Knowing pricing history comes in handy when saving money and negotiating, especially for bigger ticket items. 
Security Features
Browsers offer tempting cybercrime targets.  Internet Explorer died on its vulnerability to hackers, among other problems.  Edge offers multiple built in security features to avoid phishing sites, malware, and 3rd party advertising trackers.  Those advertising trackers aren't criminal, per se, but wow do they ever slow down the browser.
Quick question, what's the difference between slow Internet and no Internet? With no Internet, people simply go find something else to do.  With slow Internet, people scream, cry, weep, pull out their hair, and find another browser.  That's what happened to Internet Explorer.
Edge provides a password monitoring feature that alerts you should any of your stored passwords show up in a breach.  Chrome does this too, which is one of the reasons Chrome became #1 in the world, so Microsoft took a hint when designing Edge.
Edge also integrated Microsoft Defender SmartScreen to keep you away from known malware or phishing sites.
Chrome gets criticized for Google pandering to businesses too much while risking your privacy. Microsoft went a different direction after hearing about that potential vulnerability.  Edge offers three different settings to prevent tracking, so advertisers capture as little of your data as possible.
Web Capture Provides Quick Screenshots
Edge added a specialty in capturing/marking up screenshots.  From within the browser menu, choose Web Capture to drag a rectangle over whatever's desired, or to get a full shot of the screen.  Then bring it into another window to add notes and markup.
Why Do We Publish These?
Here at NoContractVoIP, we believe that your success is our success.  To get the latest helpful content delivered to your inbox every month, subscribe to our newsletter here. 
Looking for the finest stress-free custom business telephone systems? Contact us or call today at 866-550-0005!