Formula for a Successful Receptionist

The Formula For A Successful Receptionist
Introduction
First impressions have the ability to make or break a business opportunity. According to neuroscientists at Harvard University and New York University, people make persistent evaluations based on rapid observations of even less than half a minute. So, it should be no surprise that receptionists are crucial to the success of any business, big or small. 
As the first point of contact in a company, receptionists should not take their positions lightly. Their knowledge and helpfulness, or lack thereof, shape perceptions of the company as a whole. In this age of rapidly-diffusing information, brand perception is something that can be established in just a few negative interactions. So how do we maximize the potential of this crucial role?
What Does a Receptionist Do?
The role of a receptionist is one that is tailor-made to fit the demands of the business. If we asked receptionists from ten different establishments what their responsibilities in the office are, we would receive ten different answers!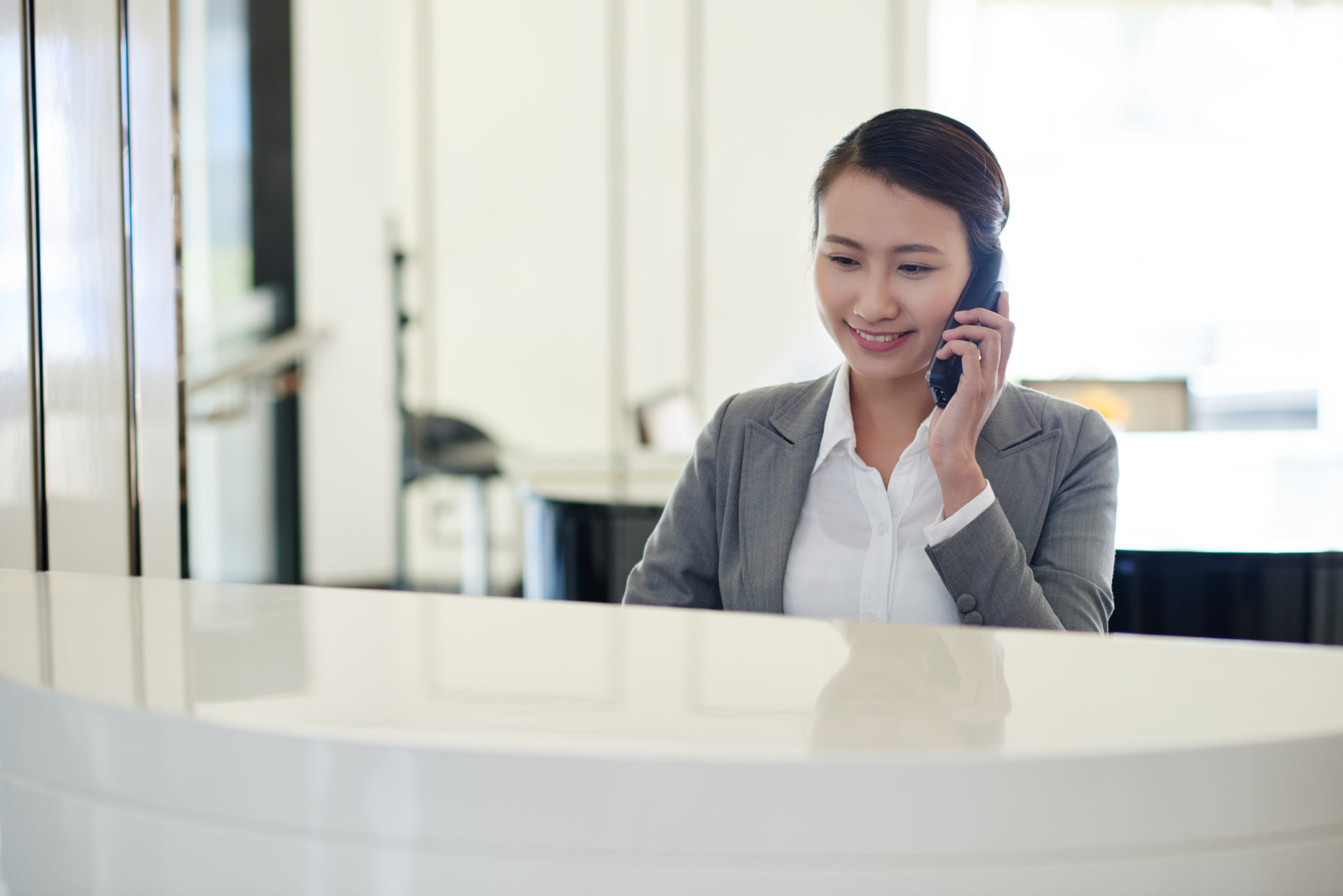 But in a typical office setting, receptionists can expect to do the following: 
Greet Customers and Visitors –                                                                                                                                                                       

The receptionist is likely the first face that a visitor will see when they arrive in an office. Any initial screening that needs to be completed upon arrival will be done with the receptionist, and the guest will be directed to their destination afterwards, if applicable. 

Routing Calls –

Receptionists tend to not only be the first physical interaction a customer has with a business, but also the first point of contact over the phone! They are expected to note any important information given by a caller and route their call to the relevant department.
Manage Appointments –

Scheduling and documenting events are some of the most important responsibilities of a receptionist. Care has to be taken to schedule appointments at times that work for all parties involved while also avoiding scheduling conflicts.
File Documents and Records –

Filing records effectively means organizing them in a way that is easily accessible to whoever requests them. These records can include customer correspondence documents and accounting reports, among other critical records. 
Qualities of a Successful Receptionist
Interpersonal Acumen
As the informal face of a business, receptionists should have an assortment of soft skills at their disposal. This will enable a receptionist to establish and maintain relationships with both current and prospective customers. 
Interpersonal skills shine the brightest when responding to issues reported by customers. Chances are that if an issue is severe enough for a customer to report it, they are already unhappy! In this case, soft skills such as friendliness, patience, listening and overall sociability are important to diffuse the situation and begin the process of finding a solution. Furthermore, these interactions are opportunities to create a loyal customer. Studies done by the Harvard Business Review have shown that a positive customer service interaction in response to an issue being reported results in a significant uptick in customer loyalty. So, it naturally follows that receptionists must be able to capitalize on these customer service opportunities and establish loyal customers.
Important soft skills for receptionists:
Conflict Resolution –

Closely analyze the conflict at hand, so that all parties involved can work together to reach a satisfying resolution. Remember that this problem-solving process is an opportunity to garner goodwill and loyalty with a customer. 
Emotional Intelligence –

According to the Harvard Business School, emotional intelligence consists of self-awareness, self-management, social awareness, and relationship management. Being able to read the social dynamics in any given situation go a long way in navigating customer interactions. Pay attention to other perspectives and put yourself in their shoes!
Critical Observation –

Notice and take note of patterns of behavior. Does a customer always report an issue at a certain time of day? Are problems more often reported during certain weather conditions? Making these astute observations save a lot of time and energy in attempting to resolve an issue.
Self-motivation –

Understand your importance in the big picture of the business! Take note of past interactions and issues so that you can learn from them and continue to improve. Guide your focus and sustain your motivation by continuing to set goals for yourself in the workplace.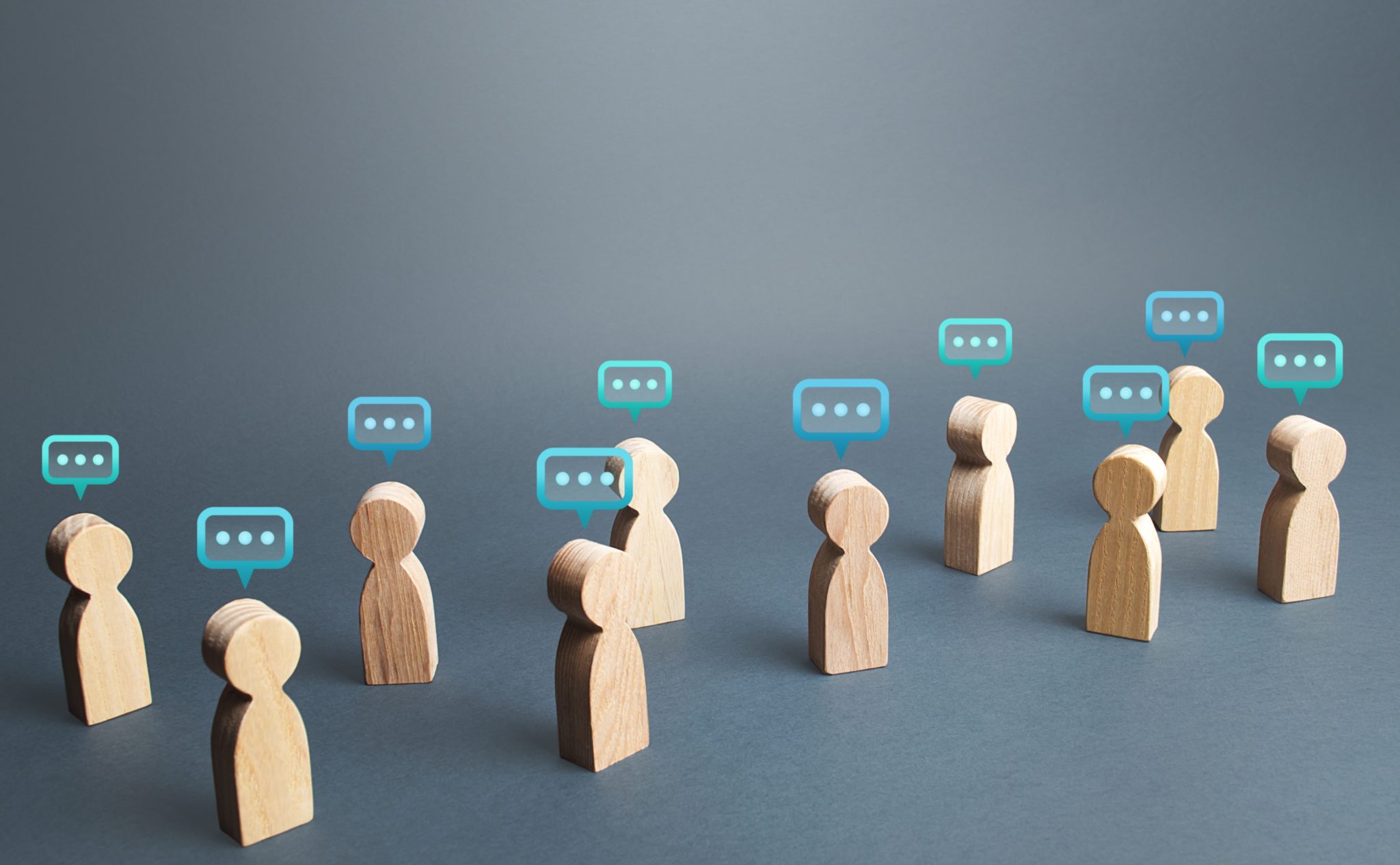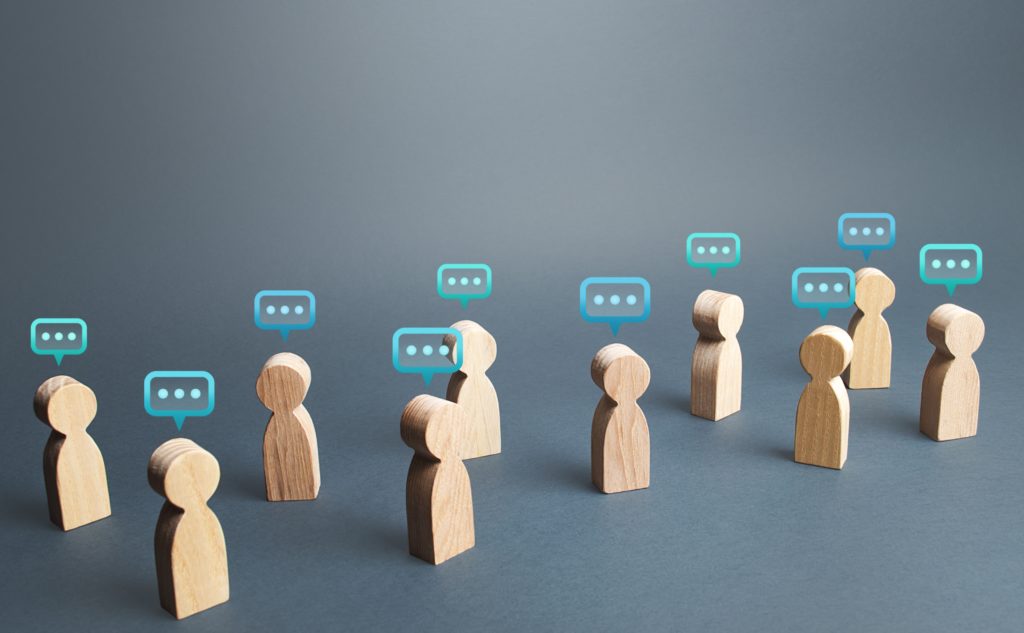 Effective Communicator
An effective communicator is one who is attentive, considerate, and engaged. Since so much information passes through the hands of the receptionist, the ability to effectively retain and disseminate information is of utmost importance. Proper communication is vital to maintaining good relationships with customers and avoiding unnecessary conflict.
Being an unofficial hub of information means that they will regularly communicate with coworkers across all departments. Receptionists need to be able to identify the unique specialties and informational needs of each department. Different departments within companies are becoming increasingly specialized, so the difference in these needs are becoming much more pronounced. Calls being transferred to the wrong department and email inboxes being flooded with unnecessary information are just two examples of how inefficient receptionists can negatively impact an organization's workflow.
Proficiency in handling calls from customers is invaluable. Especially in a time where face-to-face interactions are diminishing significantly. Without help from visual cues, messages being relayed over a phone conversation can be easily misunderstood. Knowing proper phone etiquette and having a friendly and positive disposition can work wonders in the countless phone interactions that a receptionist will have! 
Additional recommendations for successful phone calls include:
Keep It Simple –

Ensure a productive conversation with the customer by reducing confusion. Avoid complex jargon and enunciate clearly.
Be Sincere –

Try to avoid scripted responses and give genuine, positive answers. Repeat callers will be able to easily pick out scripted responses, which leaves the impression that their call is unimportant and can further aggravate an already irritated customer. 
Be Positive –

Positivity is contagious, take advantage of it. Maintain a positive and friendly tone. Customers want to feel respected and cared for when they call in to make requests.
Use Their Name –

Studies

have shown that hearing one's own name has significant effects on the activation of certain areas of the brain. Make your customer feel special and grab their attention by naturally incorporating their name in the conversation. 

Empower –

Giving the customer options in how they want to move forward ensures their involvement in the problem-solving process. This instills a feeling of progress being made and their voice being heard.
Time Management
It is not uncommon for a receptionist's schedule to be overflowing with tasks before the day even begins, not to mention the inevitable additional tasks that will come in throughout the day! Ineffective time management can cause unnecessary stress and potentially disastrous interruptions in workflow. With these stakes in mind, it is important to accept that we cannot expect to complete every single one of our assignments every day. Effective time management should not be measured by the number of tasks completed. Instead, we should focus on completing the most important and urgent tasks efficiently.

Additional time management tips:
Analyze Your Wasted Time –

Tracking your daily activities is one of the easiest ways to spot wasted time and inefficient processes. It almost goes without saying

how easy it is to be distracted

by social media, shopping, and checking personal emails. Taking short breaks to reset and refocus should be encouraged, but limited, so pay attention to what you spend your time on!
Prioritize Tasks –

Consider the importance and urgency of upcoming tasks and use the

Eisenhower Matrix

to help prioritize tasks. Tasks that are

important AND urgent

should be completed first. These tasks are followed by tasks that are

important but not urgent

, then tasks that are

not important but urgent

. And of course, tasks that are

not important and not urgent

should be prioritized last. In short, figuring out which tasks are most important goes a long way in categorizing and prioritizing assignments. 
Learn to Outsource/Delegate –

Being able to effectively delegate and outsource tasks

frees up valuable time

to focus on more important and urgent tasks. In order to do so, you must have a thorough knowledge of the task at hand and the employees you are delegating this task to. Keep in mind that not all assignments can be delegated and that each assignment can demand different skills. And of course, remember to give credit where it is due!
Organizational Mastery
The ability to organize information efficiently is a talent that is valued highly by anyone relying on a receptionist for information. This information may include appointment times, contact information, and important documents. As central hubs of information, receptionists should always aspire to maintain organization. 
Mastering the skill of organization can free up more time than you would expect. Studies have shown that an average person wastes 4.3 hours weekly searching for papers. This adds up to more than 220 hours per year! Furthermore, this does not take into account clutter that may be present virtually. How many applications and browser tabs are currently open on your computer that can be considered clutter? The potential for clutter in a receptionist's workspace is as high, if not higher, than other positions in an office as a result of the sheer amount of information passing through their desk.

Easy ways to improve organization:
Use Digital Organization Tools –

Applications such as Trello, Slack, Dropbox, and Evernote are just a few of the options available to help increase productivity. With these tools, you can take note of important customer information, relay messages, and update to-do lists at the click of a button. Take advantage of the technology at hand to improve collaboration with your team and manage important files and reminders. 
Declutter Consistently –

Schedule time to reassess how you are organized and look for unnecessary items that you can file away or even completely get rid of. This can include files on your PC desktop, forms on your physical desk, excessive office supplies, and outdated reminders and notifications. Stay consistent with your organization to avoid being overwhelmed at inopportune times.
Improve Your Digital Filing –

One of the primary benefits of digital filing over traditional paper filing is being able to retrieve files almost instantly. To fully take advantage of this, simplify your filing. Maintain short and clear file names with consistent dating conventions to make it easier to categorize files at a glance. Make use of subfolders to further group files within categories to make navigating through folders as intuitive as possible.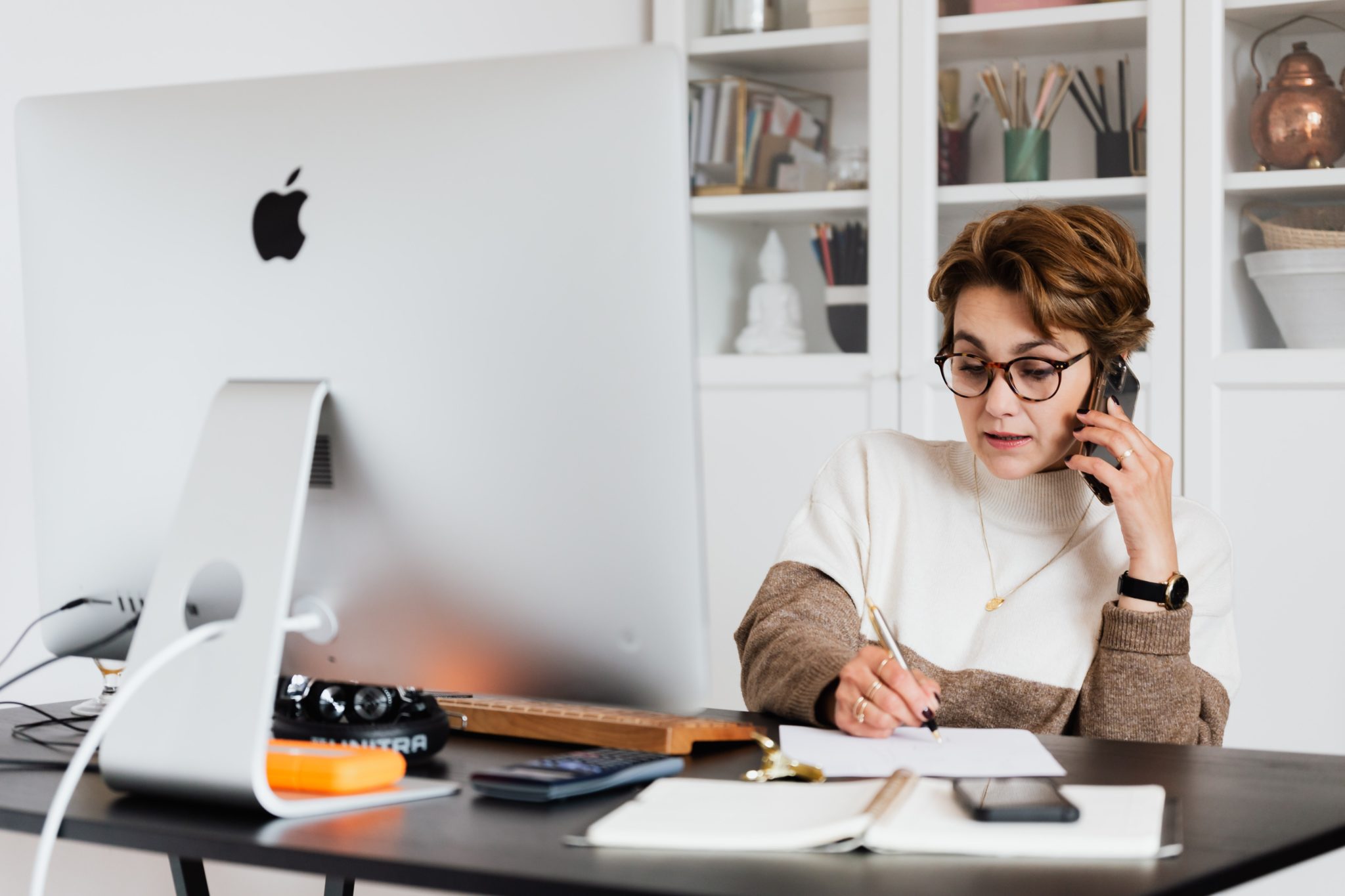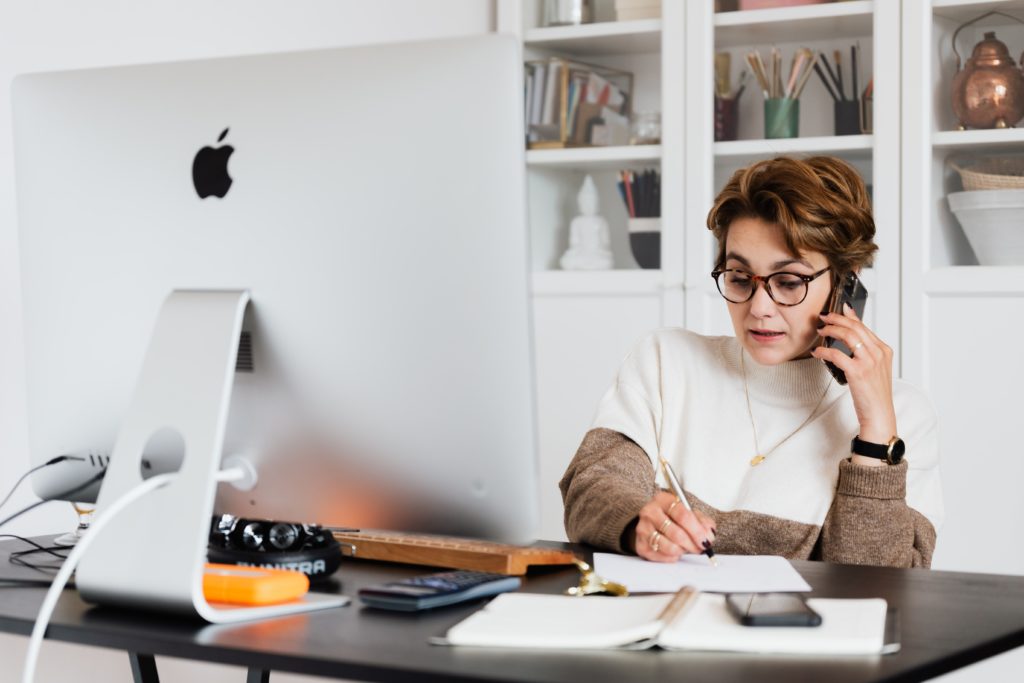 Technical Savvy
Being comfortable with operating printers and fax machines is expected, along with proficiency in basic word processing and email software. Technological requirements will vary from company to company so don't hesitate to ask for assistance with familiarizing yourself with various processes!
Being familiar with processes beyond basic daily operation will allow you to better assist customers with their requests. You will be able to route calls more effectively, relay helpful information to other departments, and possibly even resolve issues yourself! An open mind and thirst for knowledge will take you a long way in any field, but especially working as a receptionist! Do research on your own, immerse yourself in your work, and ask questions.
The Face of Your Company
In a business landscape complicated by the COVID-19 pandemic, maintaining positive customer relationships and improving efficiency in the workplace are still of absolute importance. Receptionists are essential in bolstering these objectives. They act as first points of contact with customers, establishing their first impression while collecting valuable information. At the same time, receptionists play a crucial role in maintaining organization and streamlining a team's workflow.