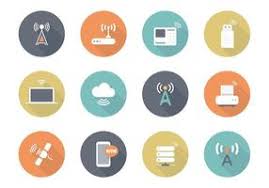 Welcome to NoContractVoIP's 10 step checklist for buying the business telecom system your company needs. We hope to help you make the best decision for your business now and for years to come, no matter what your needs and choices.
How long are you stuck for?
Many business phone providers demand contracts for a set length of time.  We don't, we want you to stay with us because you love us.  Plenty of others, however, do.  So, it's important to find out how long you're locked in for and how much it will cost to get out of it before signing on the dotted line.
Does the vendor offer custom solutions for you or expect you to work with whatever one size fits none system they provide?
Many big box business telecom providers have created packages that are easy for them to deploy.  They care about what's easy for them to offer.  This can leave a company stuck paying for features they don't need, while missing out on features they do.  Find a business telecom provider that specializes in custom solutions for individual businesses.
Does the system flow seamlessly between desk and mobile phones?
No team member can be tied to their desk anymore, due to the rise of remote and hybrid work. In addition, customers are demanding more mobility from their company contacts.  Communication  must flow into mobile to enable owners and employees to do business anywhere.
Does the system provide for all the company's needs?
When considering a new communication toolbox, it's important to think about the big picture.  Buying one piece at a time results in a mess later on, with teammates having to switch between multiple tools that aren't necessarily compatible.  Do you need autoattendants? Call recording? Assigned call groups and call hunting? Voicemail to email functionality? The ability to add and subtract extensions for employees at will? Seamless switching between desktop and mobile? Unified solutions lead the market for a reason.
Is it easy to modify with an intuitive interface?
How easy is the system for you and your employees to learn and use? The friendlier the system, the more your team will collaborate, and the better they'll communicate.  If the system intimidates your team members, they won't want to use it. Your business and your customers suffer.
Does it work reliably?
There's no worse feeling than investing a lot of money only to find out it doesn't work half the time.  Time and money both spiral down the drain of fighting with tech support.  So, make sure the system provides redundancies and resilience.
Is it easy to access technical and customer support?
Is there an easy way to navigate the customer portal with a friendly interface? Does the company provide 24/7 US based tech support? What do they charge for tech calls? How difficult is the customer support team to deal with?
Can it grow with your business?
As your business grows, you want a communication tool that can grow with you. View your
communication tool as a long-term investment, not short-term. As you grow your team,
make sure you can add new hires to your system in minutes so that they're instantly up to speed.
How difficult is onboarding?
Getting into a whole telecom system can daunt the hardiest business owner. Before signing up, find out how difficult the setup process is and how much support you'll get along the way.  Whatever provider you decide to use should work with you to make it as easy as possible while getting you exactly what you need.
How easy is it to scale up and down?
Companies can grow or shrink in the blink of an eye.  How easy is it for you to add or subtract features and capacity to your phone system? What are the fees like to do either? Some providers charge an extra fee to do anything at all, whether you're growing or shrinking.  It's important to find out those costs upfront.
We hope this list helps you make the best decision for your company telecom needs.  To find out exactly how we answer each of these questions, get a quote here or call us today at 866-550-0005.
Thank you for reading! We hope to talk to you soon.